Newsletter
Two Cents

·
This Grid Shows You How Long It Will Take to Retire, Based on Your Spending
Retirement is pretty far away for some of us. And it's better to set smaller milestones for your savings now...
Lifehacker

·
Music For Programming Is a Tranquil Playlist Designed to Help You Focus
When you need to focus, it helps to have the right music. Music For Programming is a handy little online...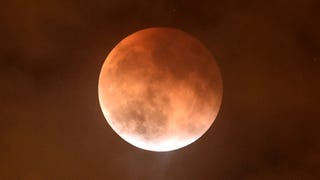 Lifehacker

·
How to Take a Non-Crappy Picture of the Moon
On November 14th, we'll get the closest full moon since 1948, and it won't happen again for 18 years. If...
Lifehacker

·
Give the Gift of Premium Apps and Web Services
A shiny Amazon Prime subscription or Spotify gift card may not be the most fun item on your wish list,...
Create Your Website With HostGator & Save 65% On All Hosting Plans (From $2.43)
HostGator provides all the tools necessary to help you launch a fully-functional website in no time. Readers can save 65%...
| | | |
| --- | --- | --- |
| --- | Other Stories You Might Like | --- |
The Concourse

·

Trump's Transition Team Is Just Now Learning What A President Does

Gizmodo

·

Facebook's Fight Against Fake News Was Undercut by Fear of Conservative Backlash

Gizmodo

·

10 Headlines About Science and Tech From the White House's New Chief Strategist

io9

·

Last Night's Westworld Confirmed Something We've All Suspected