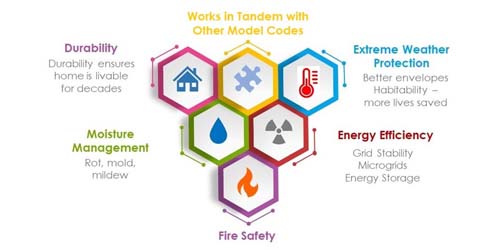 The International Code Council wants codes and standards to help the building industry stay ahead of new technology, trends, and building risk.
When people think about how the International Code Council's building and energy codes work, the word innovative probably doesn't leap to mind. After all, codes are written to be exacting, replicable, and reactive to what's happening in the building universe.
However, working in lockstep with traditional code development is a sector of the Code Council headed by Ryan Colker, vice president of Innovation. His purview includes addressing how the association can be part of new and emerging technologies and practices, particularly regarding resilient housing.