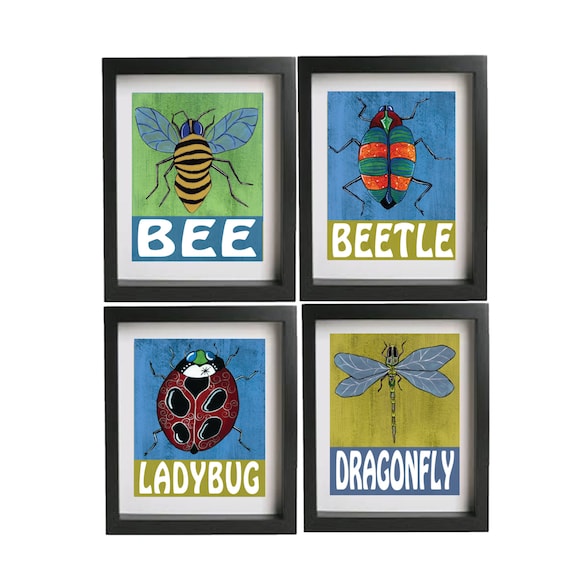 When Killing bugs, are you killing the good ones and the bad ones? Pic: FatDragonfly
In our previous post we talked about green alternatives to household cleaning agents. Right in line with living green and finding eco friendly solutions to chemicals in our lives; today we've decided to talk about bug killer and harmful insecticides.
Spring is here and soon the flies and bugs will be rampid. There are many problems with store bought insecticides and too many to list--from the albeit known facts they contain harmful poisons to your family, your pets and your body. Have you ever considered that by using them, they are not only killing the bad bugs, but the good ones too?
To maintain a friendly eco system some "good bugs" are needed. Spraying tons of store bought chemicals on your lawn, garden, plants, or in your house is messing with the greater good. Not only are you wiping out the bad insects but possibly harming the good ones. The good news is now you don't have to be in a catch 22 anymore.
The Epazote herb helps kill bad bugs , but you can grow your own, Pic: Fair Dinkum Seeds.
Fair Dinkum Seeds has exposed the secrets of the Dried Epazote Herb. They say, "It's a dried herb that has a natural chemical component that is toxic. This toxic chemical kills insects and is much safer than standard insecticides. "
The catch here is that it is not harmful to some bugs if used properly. Thereby, you can leave the bees buzzing while killing off the pests that aren't needed.
Now you may know already that many herbs and plants work naturally to deter pests or insects, and Epazote works as good as Confidor, but if used per Fair Dukum Seed's instructions, it does not harm bees at all! This is one issue with using other insecticides --- it kills the good bugs and bad.
Grow Your Own vs Buying Epazote Plant Already Grown

What's better than buying a plant and making your own insecticide? Perhaps starting from scratch. Plant your own seeds, watch them grow and then make into the finished product.
Fair Dunkum says, "
I also sell the Seeds here and am hoping folks start to dump the conventional poisons and start to use natural alternatives instead. They are just as effective, and there is a subtle explanation about only killing insects in necessary. Most insects are good, so generally it is best to leave them alone, but if you really must, then this is a lesser evil than the rest."
Find out more here:
Fair Dinkum Seeds Epazote Page.
How to Make Your Own here:
Thank you to Fair Dinkum Seeds for sponsoring this post and educating us on the wonders of alternative solutions.