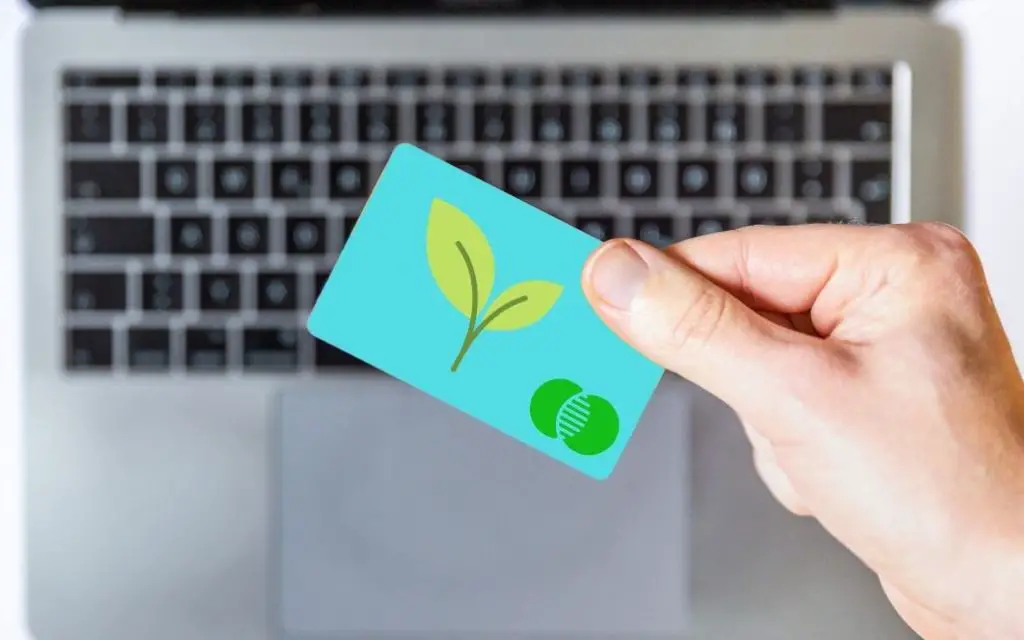 Greener online shopping using EcoCart.
There is a new online app called EcoCart that claims to take your online purchases and make them Carbon neutral at no cost to you. How does this work? And what does being carbon neutral mean anyway? I investigated, and here's the lowdown.
What is "Carbon Neutral?"
First of all, let's understand what being "carbon neutral" means. We all contribute to carbon being released into the atmosphere through our transportation, energy use via electricity and gas, and so on. Also, everything we purchase creates Carbon Emissions through the growing or manufacture of the product, the energy used to make the packaging and the transportation of that product to get it into your home.
The amount of carbon emissions you are responsible for adding to the atmosphere every year is known as your carbon footprint. I encourage you to check out some carbon footprint calculators to get an idea of how much carbon you are contributing and learn ways to reduce your footprint.
What are "Carbon Offsets" and "Carbon Credits?"
It's very difficult to completely eliminate all carbon emissions from modern life, so that is how the idea of "carbon offsets" and "carbon credits" were born. Carbon offsetting is when projects are undertaken that either remove carbon and other greenhouse gases from the air, or reduce the creation of new greenhouse gases by funding a renewable energy project like a solar farm to replace traditional fossil-fuel powered generators. Companies and individuals can purchase carbon credits to help fund these projects and thereby "offset" the carbon and other gases they generate.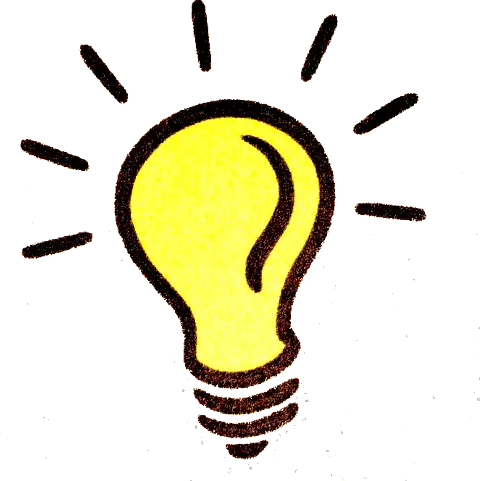 For more info, visit this article on carbon credits and offsets, learn how they work and how to choose a reputable program.
How can I reduce carbon while online shopping?
EcoCart is a new extension that you add to your internet browser that helps you automatically offset the carbon emissions from the transportation of your online purchases. You install the extension on Google Chrome (it only works on Chrome), and then when you do a Google search, you'll see "Shop Sustainably" above listings for partner companies that offer the free carbon neutral option, like this: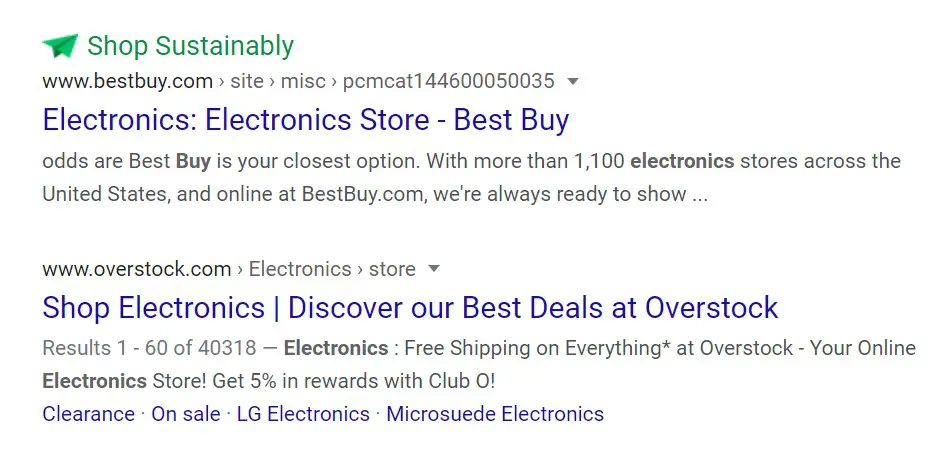 EcoCart allows you to see retailers that offer carbon neutral shipping.
Then when you visit that site, you'll immediately get the following option: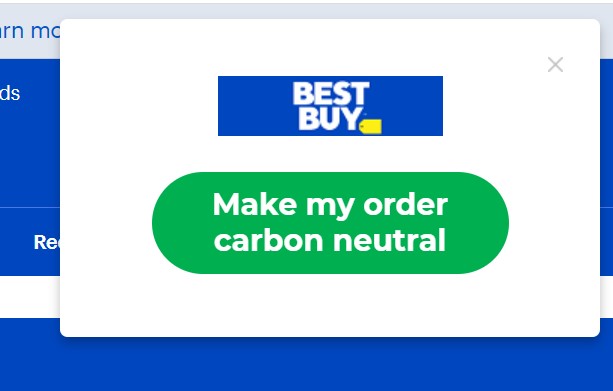 Select that button and that's all you need to do! EcoCart will estimate the carbon emissions produced by the transportation of that item to get to you, and will purchase carbon credits to offset them.
How is this free?
EcoCart has a partnership with the product sellers, and since they are driving traffic to those sellers, EcoCart makes a commission on the sales, and they use that commission to buy the offsets.
Benefits to using EcoCart:
You earn points and rewards to use towards future purchases.
You can support companies that are working to be more carbon neutral.
EcoCart verifies the legitimacy of the carbon offset programs they contribute to through a triple verification process.
You can choose which projects you want to support.
Drawbacks to using EcoCart:
There doesn't seem to be any way to use this on your phone or any browser aside from Chrome.
Don't be under the impression that this offsets all carbon from your purchase. It only calculates the carbon generated during the transportation from the retailer or warehouse to you. Greenhouse gases are also generated during the manufacture of a product, and this doesn't address that.
I don't know how accessible this program will be for smaller retailers, so it may favor big chain stores.
I have concerns that this may make people feel like they can shop more without guilt, when it's always better to simply buy less in the first place.
I can't use this with Ecosia, which is a search engine I recently switched to (it uses proceeds from my searches to plant trees in deforested areas). So I will have to remember to switch to back to Google when I want to online shop.
Takeaways
If you're going to online shop, I can't see the harm in using this to offset some of the carbon generated in shipping. However, don't fall into the mindset of thinking this makes shopping completely guilt-free. If you don't really need it, don't buy it!
Related articles:
Is Online Shopping Bad for the Environment?
Everyday Steps to Fight Climate Change
Using a Carbon Footprint Calculator to Live Greener
This Search Engine Uses Profits to Plant Trees
The post Can You Shop Your Way to Carbon Neutral with this App? appeared first on Green and Grumpy.