We need to consume less stuff. That's a given if you are trying to live more lightly on this planet. But if you are going to buy something for yourself or for someone else as a gift, consider purchasing items that are made from recycled or upcycled (repurposed) materials.
Need to buy a present for someone who loves jewelry? I have compiled seven super-creative and clever recycled Jewelry projects that you can make or purchase.
Coffee Pod Necklace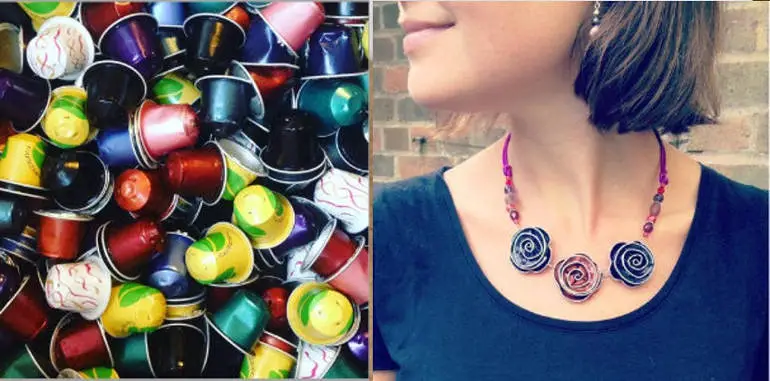 Can you believe this lovely necklace is made from discarded coffee pods from those Keurig-type automatic coffee machines? Me neither! They are the artistry of Coffee Pod Creations, who makes a variety of cute Recycled Jewelry, all using leftover coffee pods.
Flatware Earrings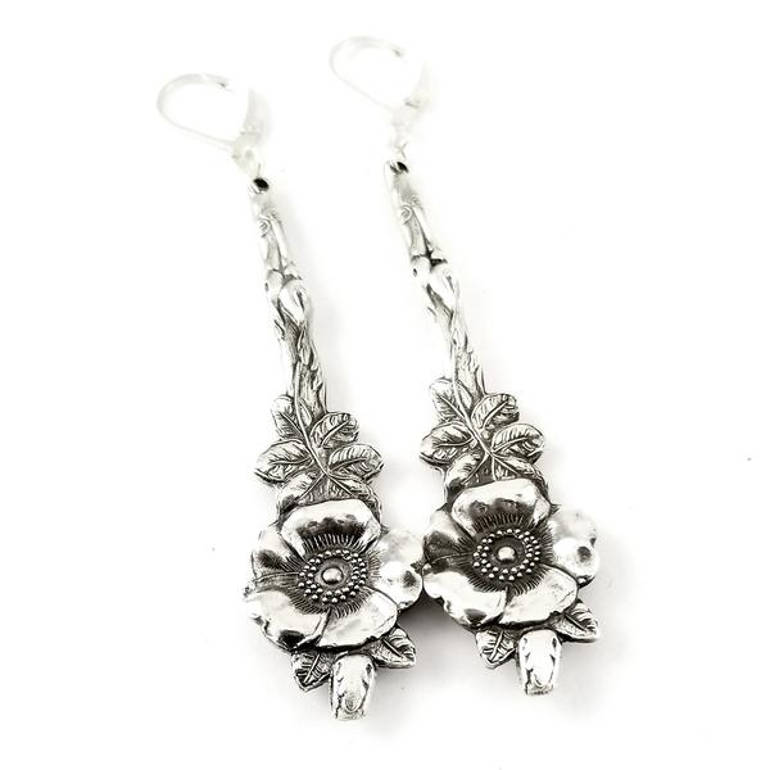 How stunning are these earrings? They are made from the handles of vintage spoons! These creations are the brainchild of midnight jo handmade, who crafts jewelry from silverware, old coins and more!
Star Wars Keychains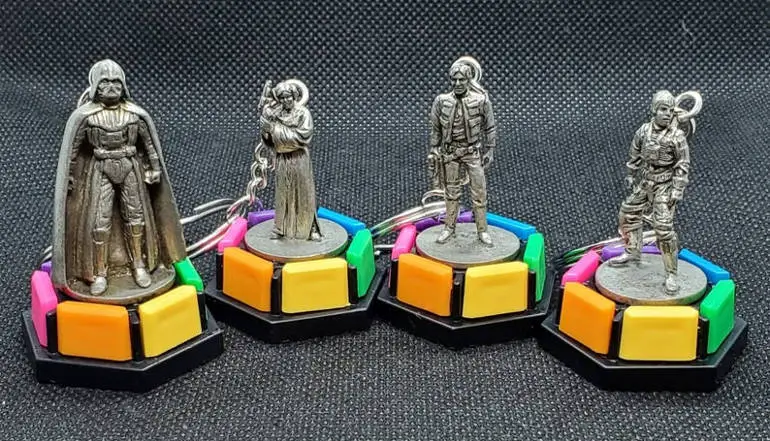 For the sci-fi fan in your life, what could be more perfect than a keychain or ornament made of these tokens from the Star Wars Trivial Pursuit game? Crap Bag Banana Hammock has tons of whimsical trinkets made from old game pieces like Candyland, Monopoly, Clue, Risk and many more.
Liquor Bottle Jewelry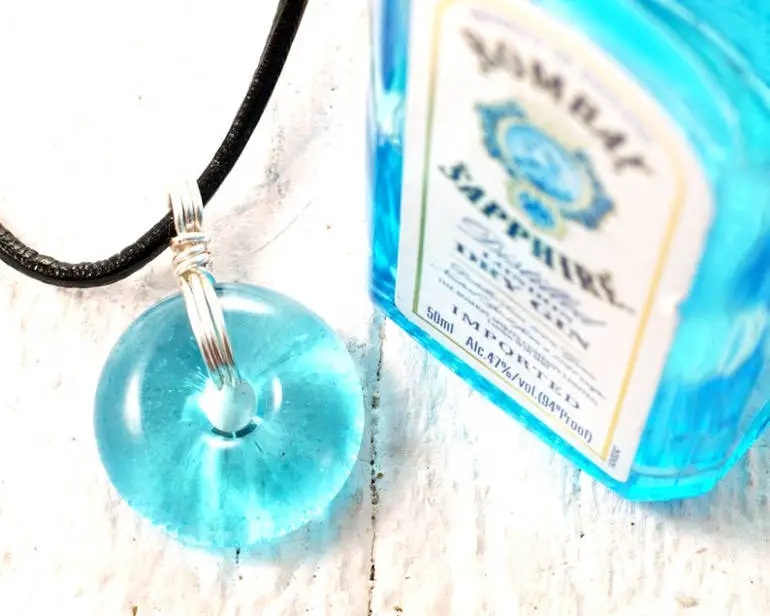 Recycled items can be truly elegant. This necklace made from a leftover bottle of gin will make a great conversation piece, because it looks so luxe and no one will guess its previous life. Visit Glassoholics for more gorgeous, minimalist pieces like these.
Vintage Watch Tree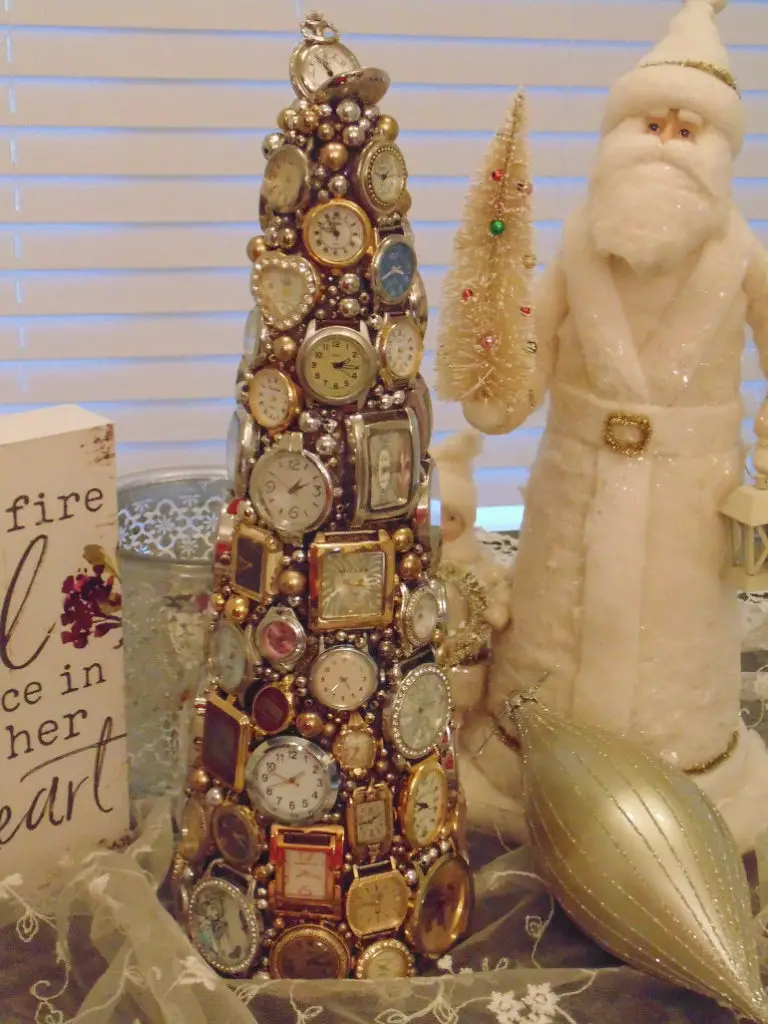 The creativity of upcyclers never ceases to amaze me. Who would have thought vintage watches would make such a fantastic tabletop decoration? Rhinestone and Roses makes a wide variety of romantic mantel decorations, picture frames and more using upcycled jewelry.
Lucky Lotto Ticket Bracelet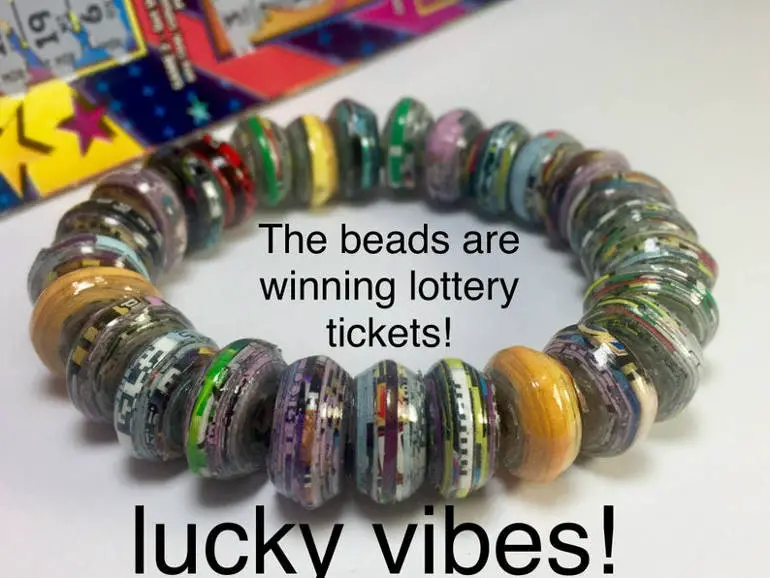 What do you do if you work at a convenience store and you have a box full of claimed lotto tickets turned in by the winners? If you're Lucky Lotto Jewelry, you turn them into lucky charm bracelets and keychains! Give someone (or yourself) the gift of good luck!
Sunday Comics Necklace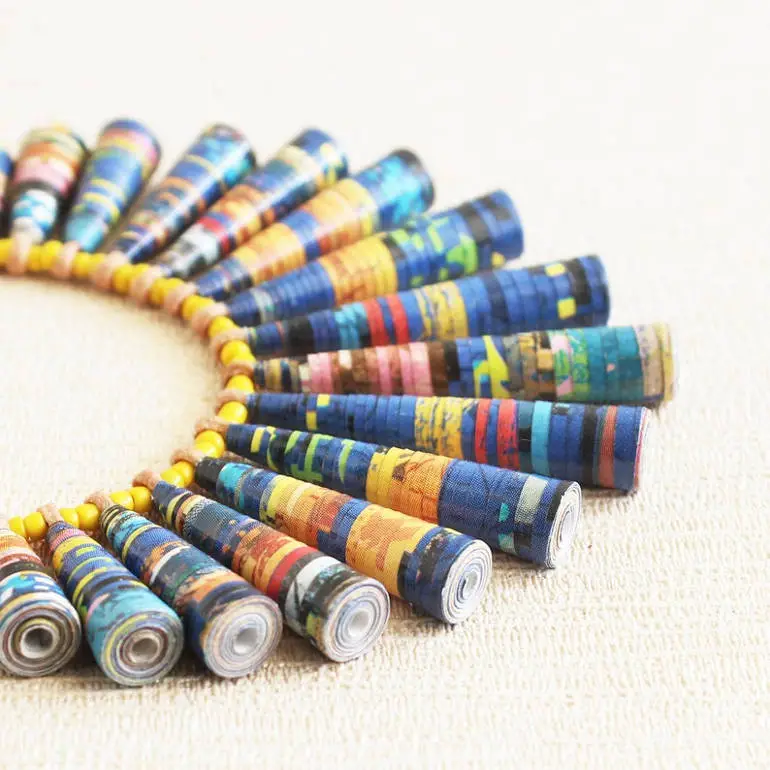 The necklaces, bracelets and earrings made by Papermelon have such fine craftsmanship, it's hard to believe they are made from such humble stuff as newpapers and magazines. She turns her paper works into everything from geometric abstract designs to insects and flowers.
[ Related: How to Recycle Corks ]
All photos in this article were shared with the permission of the artists.
The post Cool Recycled Jewelry Ideas appeared first on Green and Grumpy.