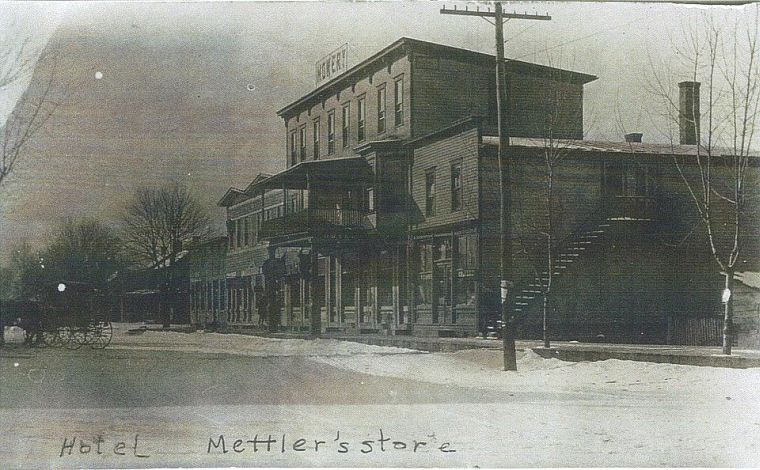 Paul A. Johnson Pencil Sharpener Museum is located on 13178 St. Rt. 664 S. While it started life at a private home, it is now at Hocking Hills Regional Welcome Center. Paul Johnson, the namesake, collected 3,479 non-duplicate Pencil sharpeners. Collecting something as ordinary as pencil sharpeners may not be the usual Museum exhibit. However, it got 4 stars on Trip Adviser and a positive entry at Roadside America. The museum highlights the unusual shapes and features (like burping) of the pencil sharpeners.

Hocking County Historical Museum is located on 64 N Culver St. in Logan, OH. It is actually a collection of six houses.

Some buildings are dedicated to arts and crafts and how people lived. The Historical Center Building, the main museum, features exhibits on historical costume, military history, medical equipment, and the office furniture of Nils Louis Christian Kachelmacher, local magnate. This site is also a treasure trove for genealogical research, with records of individual people and businesses in Hocking County. The Schempp House is a furnished house that belonged to the Schempp Family. You can tour the house and see how an average family lived in Logan, OH.

Other buildings are dedicated to technology and tools of both the 19th century and the 21st century. The Carriage House focuses on early automobiles and other forms of transportation. They show tools and firehose carriers. The Lutz Steam Car hosts a steam car, but also wagons, a workbench, and other technologies of the 19th century. The Hocking Valley Railroad Telegraph Office is a model of the telegraph office. You can see Morse code machines, desks, and photographs. The Print Shop is where they print publications that the museum sells.

In Lancaster, OH, you have more options for museums to visit and see. You can take a tour around the Sherman Family House (home of William Tecumseh Sherman). Ohio Glass Museum is also in Lancaster. It has different exhibits of glass art throughout the year. They also have a glass blowing studio where you can tour around or take a class in.

AHA! A Hands-On Adventure A Children's Museum promises something for the children in your family. They feature more than 25 hands-on exhibits and different events based on themes. Recent events have been birds and flight and bubble wrap art.

In Nelsonville, OH, you can come to Stuart's Opera House, if you are interested in theater design.