Obama Wants World Government
President Obama wants to federalize Police at a town near you. True to the Sol Alinsky world order, controlling health care and police have been the President's goals from day one. Obama wants to federalize police so the government can oversee – meaning control – all American police departments. This in light of his sanctimonious vision of one world government.
Obama stated
, "
We have a great opportunity, coming out of some great conflict and tragedy, to really transform how we think about community law enforcement relations."
The simple fact that he considers this a great opportunity is dismaying enough. The larger fact that no one is watching is the greater threat. He ginned up racial bias and created the illusory that injustice for blacks is preventable – even when it was a lie. The bottom line is that Obama wants to federalize police to force them to stop arresting black criminals.
Treyvon Martin beat the stuffing out of George Zimmerman and if he wasn't carrying a gun, he would most likely be dead. Yet, Martin was considered the victim by America's 44
th
president and all the sheep that follow. The media was more than eager to promote this lie. They invented a new type of person when they referred to Zimmerman as a white-Hispanic. If this same analogy was applied to Obama, he would be labeled a white-African American.
It was the same scenario with Michael Brown. He had just robbed a liquor store, he was drinking and high on dope. Then, the "gentle giant' – who was 6-foot 4-inches tall and 300 pounds – tried to kill a police officer. The cop was found to have done nothing wrong, according to Attorney General Eric Holder. The town, and this cops life, however, was utterly destroyed. Added to this is a litany of similar situations exploited for political gain by Barack Hussein Obama.
Eric Holders Scam
The previous Attorney General was in on the federalization of police scheme. In fact, he is the one that orchestrated it and implemented the vicarious plan. He sued dozens of police departments for civil rights violations and police overreach. The suits skated past all inquiries to dismiss and the game was on.
Later, Holder approached these police forces and told them that all charges will be dropped if they abide by Holders order of policing. Yes, a blackmail scam. The lawsuit would have cost millions in defense and fines, so many of them caved.
The White House released this statement, "
Today the administration is announcing that 53 jurisdictions, covering more than 41 million people, have now committed to the Police Data Initiative, with over 90 data sets released to date... These commitments represent concrete steps toward building trust and speak to a larger shift in the culture of policing that is at the core of the Task Force's recommendations."
The Stage Is Set
The false narrative of racist white police and police in general has been etched in stone. Then, Obama needed public outcry to justify federalization. The public appearance of Al Sharpton and his cry for federalizing police was presented. Black Lives Matter followed the script to the tee.
Then came the assistance from Mayor of Baltimore Stephanie Rawlings-Blake, who asked the DOJ to investigate the entire police staff. Attorney General Loretta Lynch was overjoyed to help the city in ruins.
The Baltimore State Attorney placed her neck on the chopping block by overcharging six police officers in the Freddie Gray case. All charges were dropped, but the message to the country was received. Police are bad, the government will fix it for you.
Rawlings-Blake then fired the police commissioner and once again called the feds for help. With no police commissioner to stop the feds from interfering, 10 FBI agents, the Bureau of the ATF, U.S. Drug Enforcement Administration, U.S. Secret Service, U.S. Marshals Office, and other federal law agencies were there to embed the Baltimore Police Force.
This was no coincidence, this was planned and scripted just waiting for a city to invade.
President wants to federalize police, but the feds only do three things well; create, collect, and waste taxpayer's dollars.
The United Nation Approves Obama's Scheme
"
The Civil Rights Division of the Department of Justice has provided oversight and recommendations for improvement of police services in a number of cities with consent decrees. This is one of the most effective ways to reduce discrimination in law enforcement and it needs to be beefed up and increased to cover as many of the 18,000-plus local law enforcement jurisdictions" – United Nations Rapporteur Maina Kai, U.N. Human Rights Council.
Here is a list of police departments that Obama targets. The brainiacs in these cities believe that this will be a good idea.
Albuquerque, NM
Atlanta, GA
Austin, TX
Baltimore MD
Bedford, VA
Bloomington, IN
Burlington, VT
Camden County, NJ
Charlotte-Mecklenburg, NC
Chattanooga, TN
Chula Vista, CA
Cincinnati, OH
Columbia, SC
Cuyahoga County, OH
Dallas, TX
Danville, VA
Denver, CO
Detroit, MI
Fayetteville, NC
Ft Lauderdale, FL
Hampton, VA
Hartford, CT
Indianapolis, IN
Knoxville, TN
Los Angeles County, CA
Los Angeles, CA
Louisville, KY
Menlo Park, CA
Montgomery County, MD
New Orleans, LA
New York, NY
Newark, NJ
Newport News, VA
Oak Creek, WI
Oakland, CA
Orlando, FL
Philadelphia, PA
Providence, RI
Rancho Cucamonga
Richmond, CA
Rutland, VT
Salt Lake City, UT
San Antonio, TX
San Diego, CA
San Francisco, CA
San Jose, CA
Santa Rosa, CA
Seattle, WA
Spokane, WA
St. Louis, MO
Tacoma, WA
Tucson, AZ
Vallejo, CA
Super Blog Directory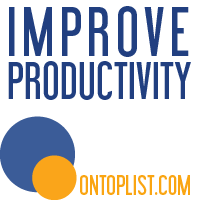 Web Directory blogville
EatonWeb Blog Directory
Google Ping
FreeSlots.la - Recommended Online Casinos For Online Slots!