The Big Lie
President Obama has a fundamental problem with telling the truth. Everything is political and the illusion of a flourishing rose garden is verbally painted at every opportunity when pertaining to Isis. Most 'in the know' expect our government to lie, but when soldiers are placed into deleterious conditions, the proverbial line has been crossed.
After a lengthy investigation including over 50 intelligence annalists that work outside of Washington, a GOP report was released last week. The report reveals that intelligence reports on ISIS in Iraq were altered to paint a nicer picture in regards to progress on the war against ISIS.
President Obama invented the acronym 'ISIL' and this term is only used in the White House. He changed it from the Islamic State of Iraq and Syria to the Islamic State of Iraq and the Levant. This change was deployed for Iran. Levant is the geographical area of the middle east that includes Israel. Saying ISIL is a wink and a nod for Iran to wipe Israel off the face of the map and the U.S. has their back.
Bush Warned America About Early Withdrawal
The left likes to blame President Bush for the creation of ISIS The facts, however, are quite inconvenient. ISIS was established in 1998 during the Bill Clinton Administration. The now infamous terrorist group remained insignificant from that time until 2012.
When America cut and run from Iraq in 2011, the vacuum left was soon filled by a growing ISIS. In 2007, President George Bush warned his citizenry about leaving Iraq too quickly.
"
To begin withdrawing before our commanders tell us we are ready would be dangerous for Iraq, for the region and for the United States... It would mean surrendering the future of Iraq to Al Qaeda. It would mean that we'd be risking mass killings on a horrific scale. It would mean we allow the terrorists to establish a safe haven in Iraq to replace the one they lost in Afghanistan. It would mean we'd be increasing the probability that American troops would have to return at some later date to confront an enemy that is even more dangerous.
"
Sadly, he was exactly right.
Obama Lost The Iraq War
The left-wing pundits would have Americans believe that a Status of Forces Agreement could not be reached and that the U.S. was kicked out. This notion is not only false, it is uniquely ridiculous. President Obama announced the exit of American military over a year before the retreat. Then, he boasted that he had ended the war.
He did win the war and it could have been his greatest legacy accomplishment. Now, thousands of American lives have been lost and billions of dollars were spent on a lost cause. Because of his exit strategy, it will take billions of dollars and possibly a decade to rid the world of ISIS in Iraq and 42 other countries. This is Hillary Clinton and Barack Obama's legacy – death, destruction, and the murderous ISIS.
Super Blog Directory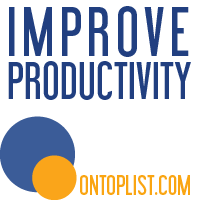 Web Directory blogville
EatonWeb Blog Directory
FreeSlots.la - Recommended Online Casinos For Online Slots!