It is late Saturday morning and I am finishing up today's post. Unfortunately I was late to rise but the kids are fed and lounging on the floor around my chair so here we go. I emailed TC last night and his reply is below. He has also posted an OT and another article for your enjoyment and comments. We had a rain warning on Thursday followed by a severe wind warning on Friday. Where I am north of the Fraser River, we definitely had the rain but the wind seemed to knock out power etc south of the Fraser and on Vancouver Island. Even the ferries to Vancouver Island were shut down because of the wind. Today is cloudy but dry but I may have to wear my swimsuit to church tomorrow!
TC Update: I'm OK. The place they dumped me is 1/3 smaller, and I am skewed half sideways to type. I lost Comcast and had to change to Century Link DSL, so I had to move over a dozen companies to a different email account. Organizing has kept me busy full time since I moved. I hope to start posting soon.
Jig Zone Puzzle:
Today's took me 4:14 (average 5:15). To do it, click here. How did you do?
Short Takes
The Nation — What the hell is wrong with Paul Ryan? At a point when the whole world is demanding urgent action to end the Saudi-led bombardment and starvation of Yemen, the Speaker of the House has been scheming to prevent congressional debate on a resolution to get the United States out of a humanitarian crisis.
This is not about partisanship or ideology. As Ryan was blocking action in the House this week, 11 Senate Republicans—including some of the chamber's most conservative members—voted with Democrats to open the Senate debate on ending US military support for the Saudi Arabia's assault on Yemen.
The 60-39 vote to advance the bipartisan effort by Senators Bernie Sanders (I-VT), Chris Murphy (D-CT) and Mike Lee (R-UT) to invoke the war-powers authority of the Congress to constrain military interventions and engagements by the Executive Branch, cleared that way for a 56-41 vote on Thursday in favor of the S.J.Res. 54: "A joint resolution to direct the removal of United States Armed Forces from hostilities in the Republic of Yemen that have not been authorized by Congress."
"Today we tell the despotic regime in Saudi Arabia that we will not be a part of their military adventurism," declared Sanders, who has for months made the case for congressional action on Yemen, waging a two-pronged campaign for the resolution. First, he made a moral argument, telling his colleagues they have a duty to end US support for Saudi abuses that have fostered a "humanitarian and strategic disaster" in Yemen—a crisis so severe that United Nations officials say it could lead to the worst famine in a century. Second, the senator made a constitutional argument, explaining that "The Senate must reassert its constitutional authority and end our support of this unauthorized and unconstitutional war."
Unfortunately, Ryan continues to do the bidding of the Trump administration and the Saudi regime with which the president is so closely aligned. Ryan refuses to concern himself with reports on what United Nations International Children's Emergency Fund describes as "a war on children."
"Yemen has become a hell on earth for millions of children. Today every single boy, every single girl in Yemen is facing extremely dire need," says UNICEF regional director Geert Cappelaere, who reports that, on average, a child is dying every 10 minutes in Yemen—a country where more than 400,000 children are starving and an additional 1.5 million are acutely malnourished.
Some images of Yemen that Ryan is ignoring. Are these children still alive? Not likely.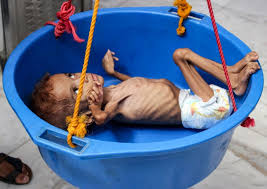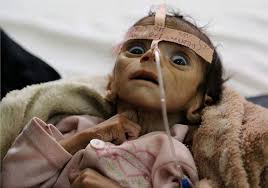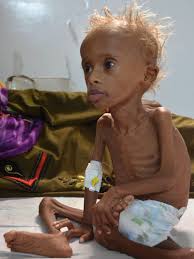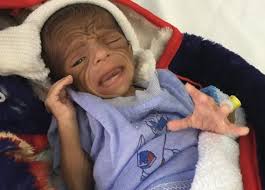 These are some of the voices that Paul Ryan is ignoring as he fails to allow debate and a vote in the House. Shame on Paul Ryan! The Saudi régime, and the complicit US régime must be held accountable. War is not a one sided affair, but when such as these are the target, I have a problem with it and so should the world. MbS's children (if he has any), indeed Saudi children are not being targeted, only Yemeni children. And what of the current US régime? Could these be US children if Trump continues to abuse the rule of law and set the US as an authoritarian state? Trump, Ryan and any others that fail to act to rein in Saudi Arabia are complicit in these murders.
Washington Monthly — On June 3, 1973, Bob Woodward and Carl Bernstein signaled the end of Richard Nixon's presidency with a big scoop in the Washington Post. They reported that ex-White House counsel John Dean had "told Senate investigators and federal prosecutors that he discussed aspects of the Watergate cover-up with President Nixon or in Mr. Nixon's presence on at least 35 occasions" and that he was planning "to testify under oath at the Senate's Watergate hearings, regardless of whether he is granted full immunity from prosecution." …
People can be forgiven for not knowing what the future would bring, but we have this precedent now to help imagine our near future.
When Robert Mueller brings his case, however he brings it, it will not be the end of the story. He has built his case by interviewing nearly everyone in Trump's inner circle, many of whom have become cooperating witnesses and many others of whom have doubtlessly opted to tell the truth rather than risk perjury or obstruction of justice charges. Their information is locked in FBI transcripts and grand jury testimony, and the individuals can be called before Congress to testify.
When the time comes, the witnesses against Trump won't be members of the special counsel's office. The witnesses will be people like former White House counsel Don McGahn and firsthand witnesses like Rick Gates and Michael Flynn. …
They'll watch the president's lies fall like dominoes based on the say-so not of Fake News reporters and a biased Deep State, but based on the testimony of former right-wing heroes.
And all of that is before we get into the actual meat of the story, which is the degree to which Trump lied about his business ties with Russia and the extent to which his campaign coordinated with the Russians to exploit the hacked emails.
The idea many have is that the Republicans will have little trouble brushing all of this off, but I don't see that as a sustainable position for them. What brought Nixon down was the testimony of his own people, and that's what ultimately will bring Trump down, too. [emphasis added]
The article in AlterNet this week, The coming parade of witnesses against Trump, really is an extension of this Washington Weekly article from 06 December 2018. Trump is a fool who thinks he is untouchable. I hope the law shows him that nobody, not even him, is above the law. May it be so!
Billboard — If you watched the recent Netflix documentary Jim & Andy: The Great Beyond, you know that Jim Carrey is way more than just a rubbery faced funnyman. The Mr. Popper's Penguinsstar is also a deep, philosophical thinker and spiritual seeker, and, as viewers learned, an avid painter.
While the canvases in the movie were mostly giant abstract works, Carrey has been focusing his attention lately on portraits of real-life figures, most of them related to Pres. Trump and Republican/right-leaning figures.
Please click through this short article. This picture, 50 Shades of Decay, is one of 13 contained in the article. You might not get excited by Carrey's work in movies etc, but he certainly does know how to represent political characters like Trump in paint.
Canadian Press — Interior Secretary Ryan Zinke, facing federal investigations into his travel, political activity and potential conflicts of interest, will be leaving the administration at year's end, President Donald Trump said Saturday. In his resignation letter, obtained by The Associated Press, Zinke said "vicious and politically motivated attacks" against him had "created an unfortunate distraction" in fulfilling the agency's mission.
Trump, in tweeting Zinke's departure, said the former Montana congressman "accomplished much during his tenure" and that a replacement would be announced next week. The Cabinet post requires Senate confirmation. …
Zinke, 57, played a leading part in Trump's efforts to roll back federal environmental regulations and promote domestic energy development. He drew attention from his first day on the job, when he mounted a roan gelding to ride across Washington's National Mall to the Department of Interior. …
As interior secretary, Zinke pushed to develop oil, natural gas and coal beneath public lands in line with the administration's business-friendly aims. But he has been dogged by ethics probes, including one centred on a Montana land deal involving a foundation he created and the chairman of an energy services company, Halliburton, that does business with the Interior Department.
Click through for what Zinke's future might look like. I wonder if he'll ride Tonto off into the sunset on 02 January 2019.
My Universe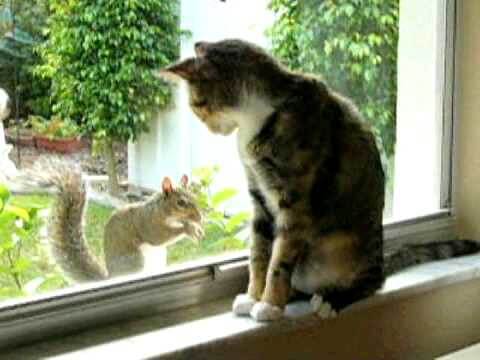 Dude! Why don't you come out to play?
I'll share my nuts!