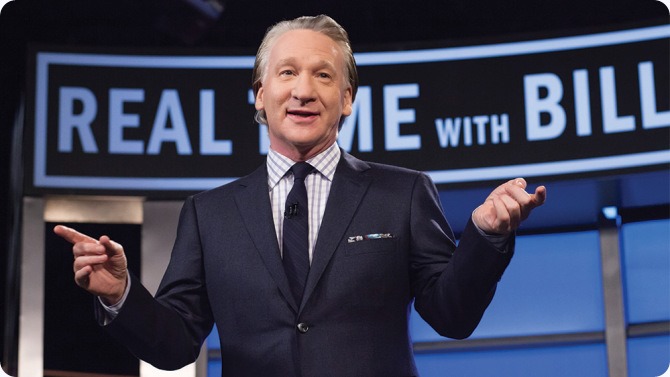 It's that time of week again, so here are four excellent video clips from Bill's show last night. Enjoy!
Monologue: Split Decision
Whitaker is "so far up Trump's ass, Hannity has to scoot over." Classic! They elected a dead pimp? LOL! Sharice needs a kick at DrumpfenDingles!
Bob Woodward: Fear
I think they have a definite point that, when Trump loses in 2020, he may try to keep power by force.
Sarah Silverman: Good Shit
If Trump had his way, she would have to sew on her star. "Sarah Succubus Sanders" I love it!
New Rule: The Slow-Moving Coup
From beginning to end… AMEN!!
One of his funniest and most valid!
RESIST!!