It's relatively cool here in the CatBox with a high around 80°, but the humidity is 70%. The sun hit the wall a few minutes ago, so I had to fire up the AC. Tomorrow is a holy day in the Church of the Ellipsoid Orb. My Broncos will be entertaining the evil Seachickens, so I'll be glued to the TV. May the Orb shine its holy light on your team, unless they are Chicken of the Sea.
Jig Zone Puzzle:
Today's took me 3:13 (average 4:24). To do it, click here. How did you do?
Short Takes:
From YouTube (MSNBC Channel): What? 10 Years Old Already?? Thank You For Watching!
I have been watching, since the beginning, and thank God for Rachel! She has done more to deepen my understanding of issues than any other commentator. RESIST!! VOTE BLUE!!
From Salon.com:
There's been a flood of disturbing, formerly secret emails surfacing to and from Supreme Court nominee Brett Kavanaugh, but one of these is not like the others:
Emails leaked to the New York Times showing that Kavanaugh expressed doubts about whether Roe v. Wade was "settled law" in 2003, contradicting what he reportedly told Senator Susan Collins last month.
Emails released by Senator Corey Booker dealing with racial profiling and affirmative action, included a 2001 thread in which Kavanaugh described affirmative action regulations at the Department of Transportation's as a "naked racial set-aside."
Emails highlighted by Senator Patrick Leahy showing Kavanaugh involved in the nomination of the controversial Judge William Pryor, giving the lie to Kavanaugh's sworn testimony at his appeals court hearings in 2004. As Leahy noted, "He testified — repeatedly — that he "was not involved in handling his nomination. Thanks to documents released at 3 a.m. this morning, we now know that's not true."
If he is confirmed, the third item is grounds for impeachment, when Democrats have both House and Senate. RESIST!! VOTE BLUE!!
From The New Yorker: Trump demanded on Friday that Attorney General Jeff Sessions investigate who put a sign reading "Entering Crazytown, U.S.A." on the door to the Oval Office.
Trump reportedly noticed the sign for the first time Friday morning, and became enraged after asking Kellyanne Conway, the counsellor to the President, to read what it said to him.
According to White House insiders, determining the creator of the sign could prove difficult, because between seventy and a hundred White House staffers have been known to use the word "Crazytown" to describe their work environment.
Dang Andy! Can you tell us who was stupid enough to tell Trump what the sign said? RESIST!! VOTE BLUE!!
Cartoon: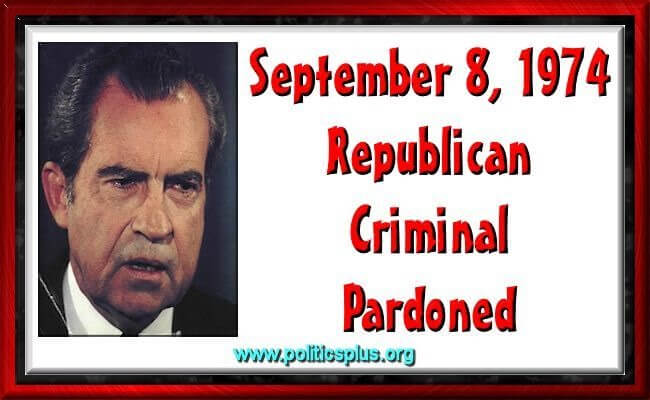 No more pardons for Republican Residents!