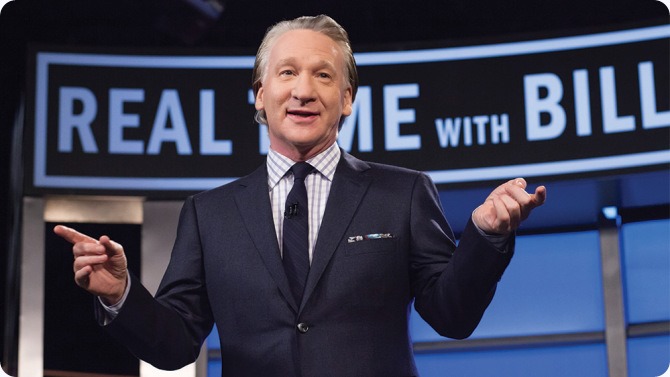 It's that time of week again, so here are two fine video clips from Bill's show last night. Enjoy!
Monologue: Threat Level Orange
If I had to guess the one that has not called Trump an idiot is Pence. He doesn't have the balls.
Jim Carrey
In truth, I've never been a fan, but he seems more likeable in person.
The channel released only these two clips this week, so I substituted a New Rule from Aug 3.
New Rule: The Party of Putin
We need to remember, who the boss is. This is one of Bill's best.
RESIST!!
VOTE BLUE!!
59 DAYS!!