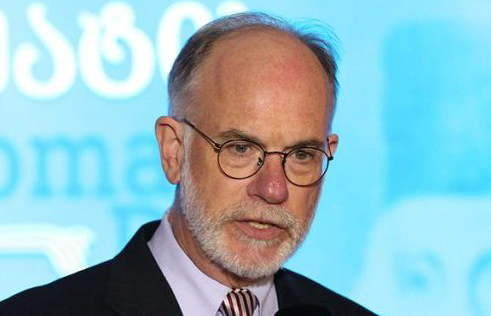 Russia must withdraw its troops from
Georgia
, the talks should be resumed over this issue and Georgia has to restore a full control over its territory,- Acting US
Ambassador Ross Wilson
said in his interview with Adjara TV.
When a journalist asked a question about his opinion on restoration of Georgia's territorial integrity and the future of the people living in the occupied regions, Ambassador Ross Wilson replied that the "US has a very firm position regarding this issue."
"The United States recognizes the territorial integrity of Georgia within its internationally recognized borders, does not recognize the independence of the occupied territories and does not recognize the desire of another state to deploy its military forces in that area. Of course, Russia must withdraw its troops from Georgia, the talks should be resumed over this issue and Georgia has to restore a full control over its territory," Ross Wilson said adding that the solution to this conflict will be the beginning of a new chapter in the life of Georgia and the entire region.