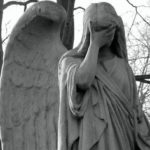 Nope, I'm not talking about PEOTUS and how he got elected. I'm talking about the ludicrous number of Democrats seeking Election in the Georgia 6th Congressional District.
I simply can't find one historical fact based data point to encourage a Democrat to run in this special election. The 6th is a R+ 14 district on a good day. What Democrat looks at the landscape of the 6th and says, oh yeah baby I got this? Let alone five four people*? I want what you're smoking. Fourteen points, three counties, GOP controlled, isn't even a hail Mary pass, it would take a miracle.
Please don't apply Nov 2016 data to this race, it insults my intelligence, bigly.
Ok sure, I suppose I could look at it like "hey, the 6th has a bunch of Democrats willing to step up" but as we all know, I'm not that charitable. If all these motivated folks have been walking among us, why don't I know anything about them? Why am I digging 10 pages into a Google search to come up with one current factoid thats not a Instagram or LinkedIn account. Why haven't any of them been visibly present at anything I've attended in the the last 6 cycles, seriously 12 years! I reached out to every active progressive political group in metro Atlanta, Cobb and a handful in Dekalb, and apart from individuals who have met them, I can't find any political community or organizational connection in the entirety of the 6th.
Now, before you all come at me with the "she's effective, he's experienced, he's smart, he's smart too, he's well connected", don't. Seriously don't. I'm sure they are all the wonderful things they claim to be on their websites and CV's. Kind to children and animals, well educated, well intentioned,well connected- how loverly. I could find five four people who'd say the same about me, well maybe.
I'm not judging the humanity of these candidates, I'm questioning the reasoning and motivation to run. If they are running to raise some kind of specific issue in the 6th, thats terrific, but who the heck is going to hear it when 5 4 other people might be saying the same thing? A couple people I spoke with called it the "Trump Effect", I don't know what that is, but its unlikely to help you raise two million dollars and pick up 14 points. One or two Democrats running, of course this makes sense and creates the illusion that we're competitive and willing to take the race and the issues of the 6th seriously, I'd have no problem with that.
At each one of these announcements, the media fails to point out that no Democratic Party of Georgia entity chartered by the DNC is allowed to endorse or visibly support one candidate over another. In other words, there is no smokey back room to chose the party candidate. The state party can't do it nor can a county party. Individuals holding elected or appointed roles at the DPG may individually support candidates with checks and lend their name to fundraisers but this should not be deemed a Party "endorsement". Anyone using their party role to support one Democrat over another, is running a big risk of losing said leadership role. Some of these people might look like the Democratic "leadership" but I'd check very closely. This is a fine line to walk, and given the number of candidates, it might cause some confusion.
We've had several recent examples of exactly what happens in a special election, low turnout, poor media coverage, lack luster fundraising, shoddy campaigning and thats just the state "specials". This is a Federal Election, with the myriad of Federal Election rules. Every progressive state PAC will have to tell them something along the lines of " yeah, you seem nice but we can't help you". Do I think a Federal PAC or interest group will put any serious muscle into helping these folks, no I do not. A fundraiser here and there, a epic ton of email, a well intentioned "endorsement", a check, sure of course, that's to be expected. But shoulder to grindstone commitment, nope.
Special Elections are not by definition anything like a regular election. This special will have no partisan qualifying date, a no partisan primary, a slew of candidates on both sides. If you think regular elections have become WWE events, a special is more like mud wrestling a pig. Currently the election date is unknown making things even more chaotic. Half the conversations I've had with folks are just explaining the rules of a special election. Three minutes in I can already see them rolling their eyes checking out their own ass.
I will however make the offer to any of the candidates who might want to engage with my cranky crusty self, to email me at the Tip Line and I will endeavor to post updates, events, meet & greet here and at the various FB pages I have access to.
UPDATE: *One of the candidates has stepped back from the race. Bravo, I already like you more than everyone else.