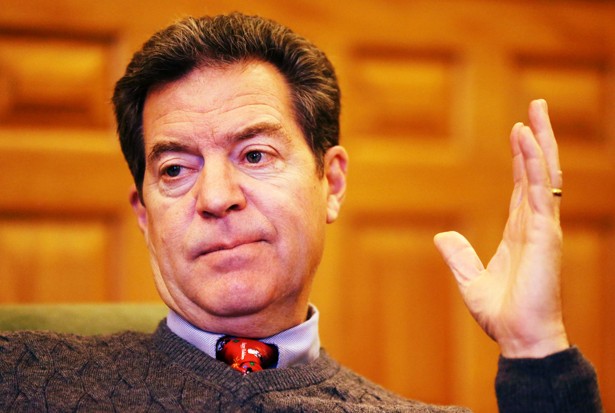 Courtesy of ABC News:

A top Senate leader and at least 10 other conservative Kansas legislators have lost their seats as moderate Republicans made GOP primary races a referendum on education funding and the state's persistent budget woes.
Senate Majority Leader Terry Bruce was among the lawmakers ousted amid a backlash against Republican Gov. Sam Brownback and his allies.
The voting occurred against the backdrop not only of the state's fiscal woes but ongoing legal and political disputes over funding for public schools. The state Supreme Court could rule by the end of the year on whether the Legislature is shorting schools on their state aid by hundreds of millions of dollars a year.
Kansas has struggled to balance its budget since the GOP-dominated Legislature slashed personal income taxes in 2012 and 2013 at Brownback's urging to stimulate the economy. That's created concerns among educators about future spending on schools, even as many Republicans see the $4 billion-plus a year the state now spends as generous.
Just another reminder that if you want to see your state's economy go into the shitter just keep electing Republicans.
Now all Kansas needs to do is find a Democrat to elect as governor, a Jerry Brown type would be best, and they will get the economy back on track.
Of course then in the next election the Republicans will use homophobia and anti-abortion rhetoric to turn voters out to replace them with yet another trickle down dumbass Republican and the whole cycle starts again.