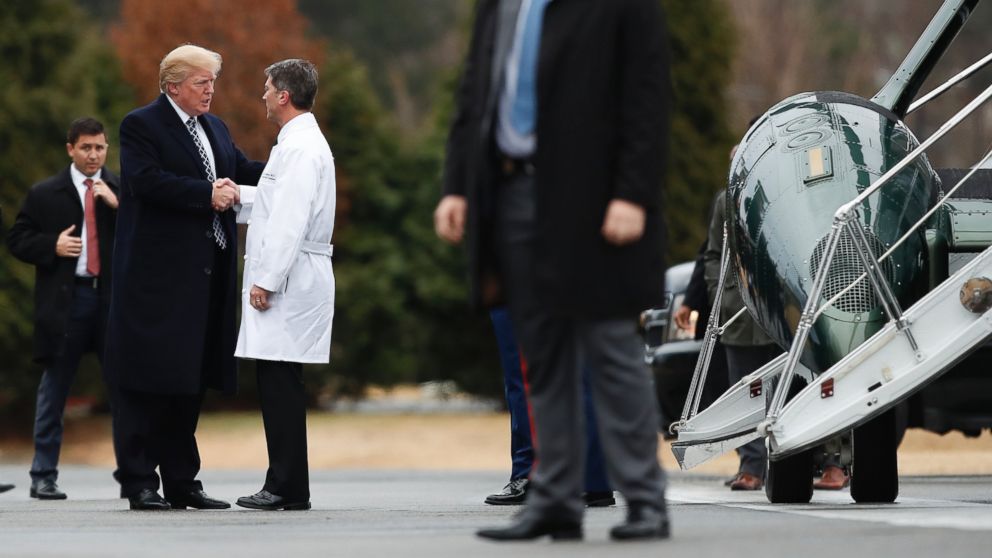 Courtesy of CNN:
Republicans and Democrats on the Senate Veterans Affairs Committee are raising concerns about allegations involving Rear Adm. Ronny Jackson, President Donald Trump's nominee to lead the Department of Veterans Affairs, and are reviewing them to determine if they are substantial enough to upend his nomination. Committee members have been told about allegations related to improper conduct in various stages of his career, two sources said. The sources say the committee is in talks to delay Wednesday's confirmation hearing as they try to figure out the allegations. None of the senators would publicly detail the specifics of the allegations. A White House spokesman did not immediately respond to a request for comment.
The Senators may have not wanted to publicly detail the specifics, but they leaked out anyway.
Just In: 2 sources confirm to @nancycordes and @edokeefe Sen Vet Affairs Comm is reviewing

Allegations

against Ronny Jackson which include a hostile work environment, excessive drinking on the job and improperly dispensing meds.

— Steve Dorsey (@steve_dorsey) April 24, 2018
You know the reason why all of this is so amazing is that Trump has bragged repeatedly that he "only picks the best people."
But as we know the ONLY reason that Trump thought that Jackson was in any way qualified for this very difficult position was because he lied for him about his most recent physical.
It seems like EVERY SINGLE person that Trump nominates for the cabinet, or hires to staff the White House, is deeply flawed in some way.
Almost like he just does not want to be the only one.