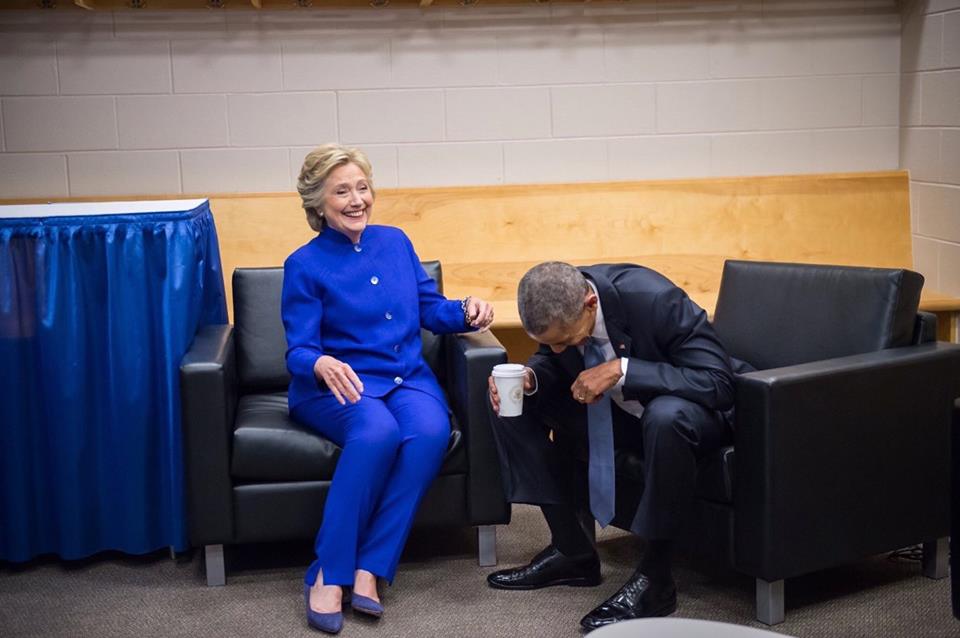 And get this, they are STILL running against me.
Courtesy of the AP:
Almost 18 months have passed since Hillary Clinton lost the presidency. She holds no position of power in government. And she is not expected to run for office again. Yet Clinton is starring in the Republican Party's 2018 midterm strategy. With control of Congress up for grabs this fall, the GOP's most powerful players are preparing to spend big on plans to feature Clinton as a central villain in attack ads against vulnerable Democrats nationwide. The strategy, which already has popped up in races in Pennsylvania, Indiana and North Dakota, illustrates the resilience and political potency of Republican voters' antipathy for Clinton. As difficult as it's been for Democrats to move past the Clinton era, it may be even harder for Republicans. "STOP HILLARY. STOP PELOSI. STOP LAMB," read pamphlets circulated during the special election in Pennsylvania earlier this year. That's just a taste of what's to come as the November elections grow closer, say those who control the GOP's strategy in the first midterm elections of Donald Trump's presidency. "I promise you that you'll continue to see it — Hillary Clinton starring in our paid media. She's a very powerful motivator," said Corry Bliss, who leads the Congressional Leadership Fund, a Republican super political action committee ready to spend tens of millions of dollars to shape House races this fall. "It's about what she represents. What she represents, just like what Nancy Pelosi represents, is out-of-touch far-left liberal positions."
Don't you just love the smell of desperation in the morning?
I mean come on!
The GOP are still leaning on the vilification of Hillary Clinton and Nancy Pelosi to drive their voters to the polls?
And keep in mind that the reason is not because they are incompetent or a danger to the country, the reason is because they were TOO DAMN GOOD AT THEIR JOBS!
That is what terrifies conservative voters, competent Democratic leadership.
And to prevent that they were even willing to send a twice divorced, habitually lying, reality show TV clown to the White House.
Well my advice to these desperate morons is to go for it.
You campaign against liberal competence, because I am sure you can guess what WE will be campaigning against.
That's right. Now let's see whose voters are more motivated to show up at the polls.