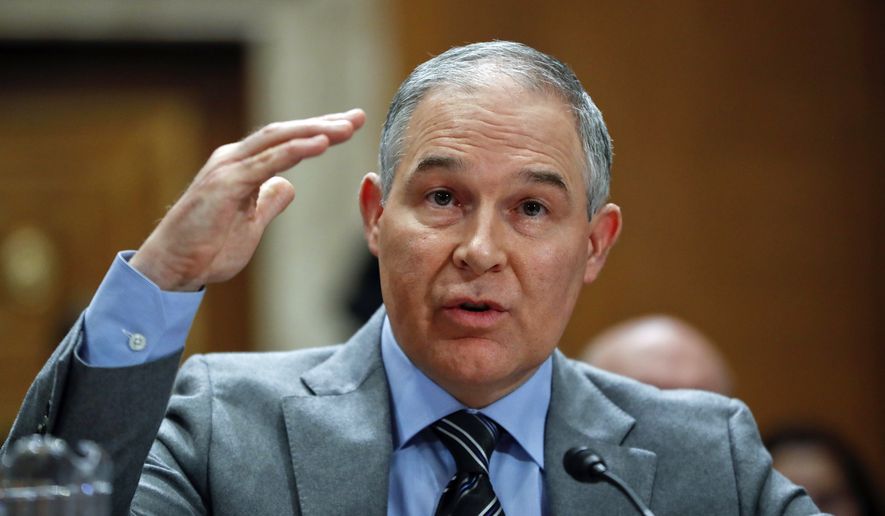 Courtesy of HuffPo:
Scott Pruitt, the administrator of the Environmental Protection Agency, alluded earlier this week that global warming may be beneficial to humans, once again questioning the world's leading scientists who have declared the phenomenon one of the greatest known threats to humanity. In an interview that aired Tuesday on KSNV, a Nevada television station, Pruitt questioned how accurately scientists could predict the planet's ideal temperature in 2100, or even this year, and said humans had "flourished" in times of past warmth. "We know humans have most flourished during times of what, warming trends," Pruitt said during the interview. "I think there's assumptions made that because the climate is warming, that that necessarily is a bad thing. Do we really know what the ideal surface temperature should be in the year 2100, in the year 2018?" He continued: "That's fairly arrogant for us to think that we know exactly what it should be in 2100."
This is not a parody folks, this is actually what he said.
I have to wonder, is it arrogant of us to note that hurricanes and storms have dramatically increased in their destructive powers?
Or that people all around the country are dying from unprecedented drought conditions?
Is it arrogant to realize that much of the premier beach front property enjoyed by millions will soon be underwater, and that available land mass could be greatly reduced?
Is recognizing the rapidly increasing spread of disease and the loss of entire species of animals also arrogant of us?
Yeah, I think I see some arrogance as well.
And it is embodied by the asshole currently leading he EPA.