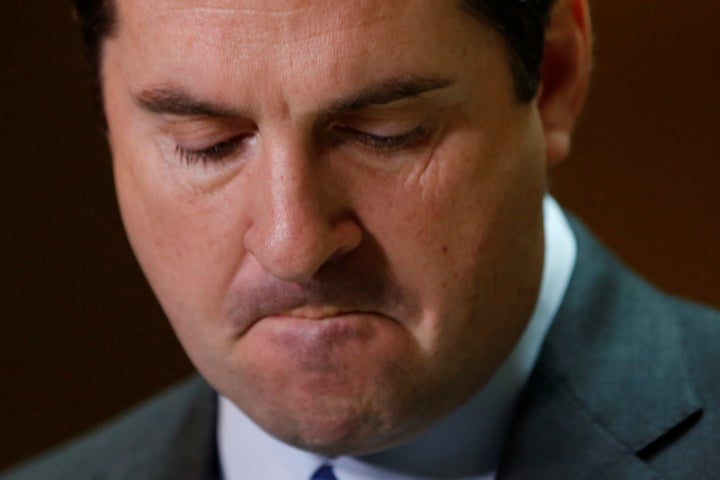 Courtesy of of Alternet:
Fresno, CA's daily newspaper the Fresno Bee on Friday ripped into House Intelligence Committee Chairman Rep. Devin Nunes (R-CA) for "doing the dirty work" on behalf of Donald Trump's White House. In a scathing editorial, the Fresno Bee charged Nunes with failing to represent his constituents in California by "waving around a secret memo attacking the FBI" instead of focusing on "health care, jobs" and Dreamers. "Instead, he's doing dirty work for House Republican leaders trying to protect President Donald Trump in the Russia investigation," the Fresno Bee wrote. The editorial noted the timing of Nunes' secret memo, which coincided with reports special counsel Robert Mueller is honing in on possible obstruction of justice by the president, having interviewed former FBI Director James Comey and Attorney General Jeff Session last week. "Nunes of Tulare is sheltered in a relatively safe Republican district, and may believe he will pay no political price for unfairly attacking law enforcement and protecting Trump," the Fresno Bee wrote. "But his performance as chairman of the highly sensitive House Intelligence Committee has been nothing short of embarrassing."
Nunes has a strong Democratic challenger for this next election in the form of a Fresno County Deputy District Attorney, so Nunes may have sacrificed his political career in a desperate attempt to defend the Kremlin's puppet in the White House.
Kind of makes you wonder why, doesn't it?