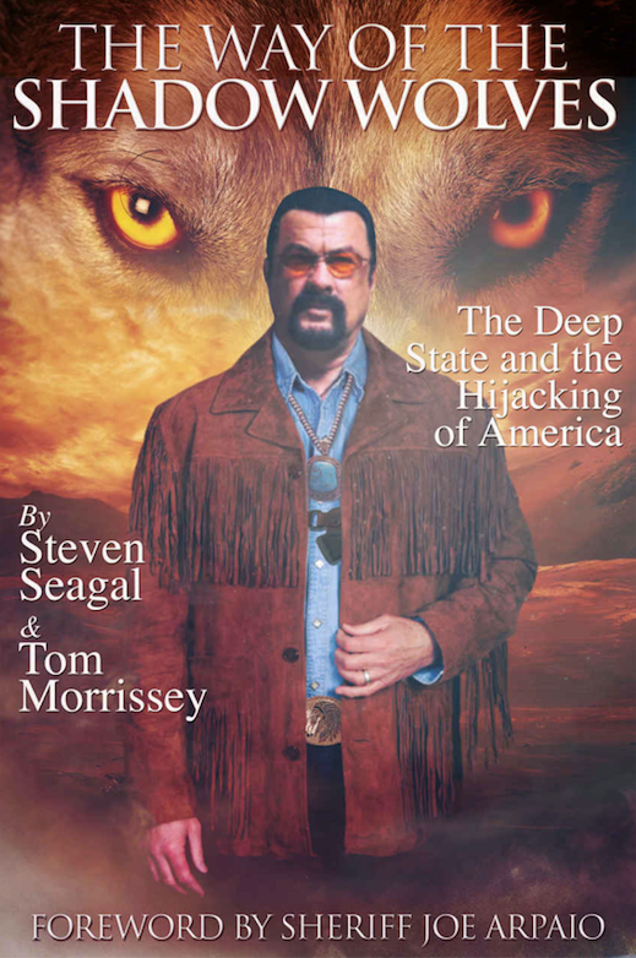 Courtesy of the AV Club:
Apparently smarting after his interview with Piers Morgan was ridiculed far and wide for, among other things, obtusely arguing against NFL player protests and enthusiastically praising Vladimir Putin, lawman and blues guitarist Steven Seagal licked his wounds by writing a book, such that he could better explain his political ideas. It is written in the only language Seagal knows: that of a low-rent, straight-to-DVD action flick, its dual nature upheld by each side of the colon in its title The Way Of The Shadow Wolves: The Deep State And The Hijacking Of America. The foreword is by Sheriff Joe Arpaio, because of course it is.The book follows John Nan Tan Gode, an Arizona Tribal police officer, described on the first page of the book as having "classic chiseled features," who stumbles upon a conspiracy that reaches the highest levels of power. It is, in other words, a written adaptation of a Steven Seagal movie by Steven Seagal himself, a casting suggested most prominently by its cover, in which the legendary lawman saunters brow-a-furrowed out of some sort of wolf sunset.
I have seen a Stephen Seagal movie so I have been unable to take his seriously as an actor.
Since he started hanging out with Putin I have been unable to take him seriously as an American.
So there is absolutely NO way I am going to be able to take him seriously as an author of a book.
Besides I would be completely unable to rad it.
Ever since I graduated from the first grade I have not been able to make heads or tails out of anything written in crayon.