ME: Joe, about halfway through the speech, I'm gonna wish you a happy birth--
BIDEN: IT'S MY BIRTHDAY!
ME: Joe.

Happy birthday to @JoeBiden, my brother and the best vice president anybody could have. pic.twitter.com/sKbXjNiEjH

— Barack Obama (@BarackObama) November 20, 2017
I saw this yesterday on Twitter and it just made me feel good again, for a little while.
We were so blessed once, I just wish we had taken the time to enjoy it more.
I read an interview with Biden recently where he said that all of those Obama-Biden memes on the internet are all true. Not literally of course, but they reflected the relationship that he had with his boss and best friend.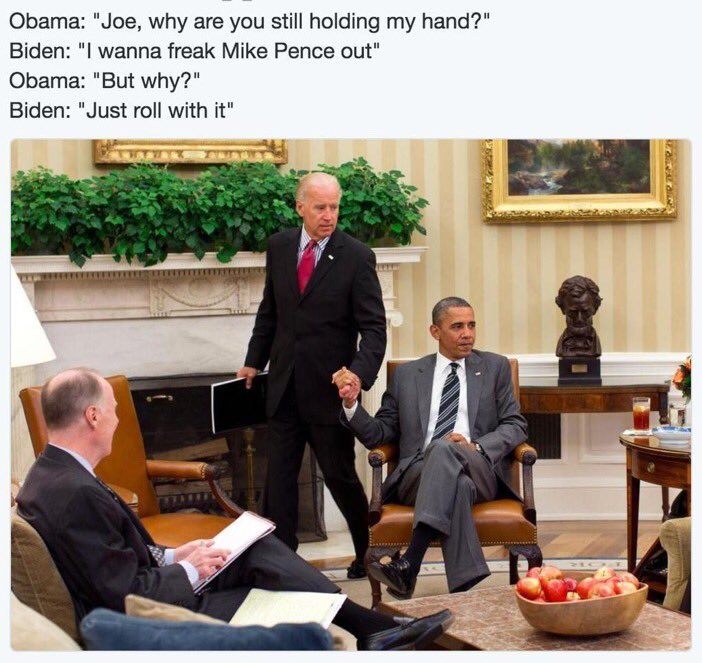 Damn I really hope that some of these are true.