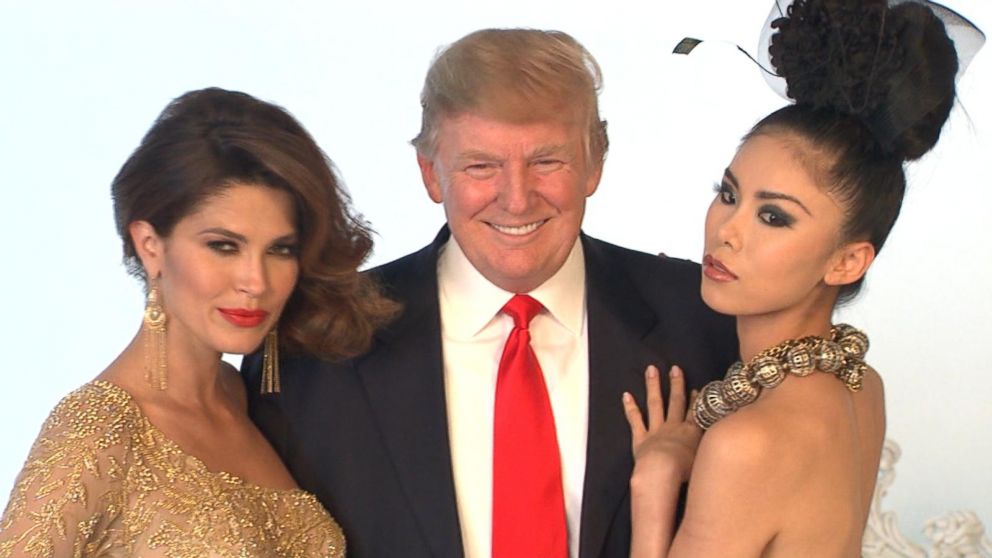 Courtesy of Mother Jones:
Republican nominee Donald Trump has placed immigration at the core of his presidential campaign. He has claimed that undocumented immigrants are "taking our jobs" and "taking our money," pledged to deport them en masse, and vowed to build a wall on the Mexican border. At one point he demanded a ban on Muslims entering the country. Speaking to supporters in Iowa on Saturday, Trump said he would crack down on visitors to the United States who overstay their visas and declared that when any American citizen "loses their job to an illegal immigrant, the rights of that American citizen have been violated." And he is scheduled to give a major address on immigration in Arizona on Wednesday night. But the mogul's New York modeling agency, Trump Model Management, has profited from using foreign models who came to the United States on tourist visas that did not permit them to work here, according to three former Trump models, all noncitizens, who shared their stories with Mother Jones. Financial and immigration records included in a recent lawsuit filed by a fourth former Trump model show that she, too, worked for Trump's agency in the United States without a proper visa. Founded in 1999, Trump Model Management "has risen to the top of the fashion market," boasts the Trump Organization's website, and has a name "that symbolizes success." According to a financial disclosure filed by his campaign in May, Donald Trump earned nearly $2 million from the company, in which he holds an 85 percent stake. Meanwhile, some former Trump models say they barely made any money working for the agency because of the high fees for rent and other expenses that were charged by the company.
The Trump modeling agency also encouraged the girls to lie about their immigration status if asked and once of the former models said this: "Honestly, they are the most crooked agency I've ever worked for, and I've worked for quite a few."
Some of these models were as young as 14 years old and they were warehoused in small dormitory style apartments for which they were overcharged. There were other fees requested of the young ladies and after they were paid it left virtually no money left over.
Gee another Trump scandal? It must be Wednesday.