[part of an MU series on America's Progressive Developers]
Houston, TX
When I first entered Houston and got an Airbnb apartment, I thought I would be living in just another place. The room that I found was inside an aging and nondescript House in a trendy single-family neighborhood called the Heights. Little did I know that the building will one day be part of a magnificent experiment, by a company with global ambitions.
It turned out the building was owned by local developer Garson Silvers, who, along with Indian developer Naved Jafry, runs Zeons Inc. This is a Houston-based firm aiming to use advanced environmental technologies to build sustainable developments worldwide. The company was founded in 1885 in Cambodia, by Jafry's great grandfather, and has stayed in the family, collecting assets in real estate, energy and manufacturing. Jafry, who grew up in India, joined the company about twenty years ago, and in 2012 appointed Garson Silvers as CEO. Silvers is a Los Angeles-based developer with experience building in greater Houston. He is an urban planner by education, and self-described "eco warrior" whose properties embody a certain social- and environmental-mindedness.
Recently, I asked Silvers—who I'd met by the sheer coincidence of living in his house, but who wasn't in town for this article—to show me examples of his innovative Houston properties. So he got Jafry and two other associates to give me a tour.
The first property was an empty two-story building that Zeons expects early next year to turn into a 10-room temporary shelter for war veterans. The building is located just east of downtown, in a struggling area that is being rebranded by the city as "EaDo." The facility will house a local non-profit that councils young veterans just returning from the Middle East, so that they can reacclimate with society. To help generate revenue out of the project, Silvers views the floor-level space, pictured below, as ideal for opening a restaurant.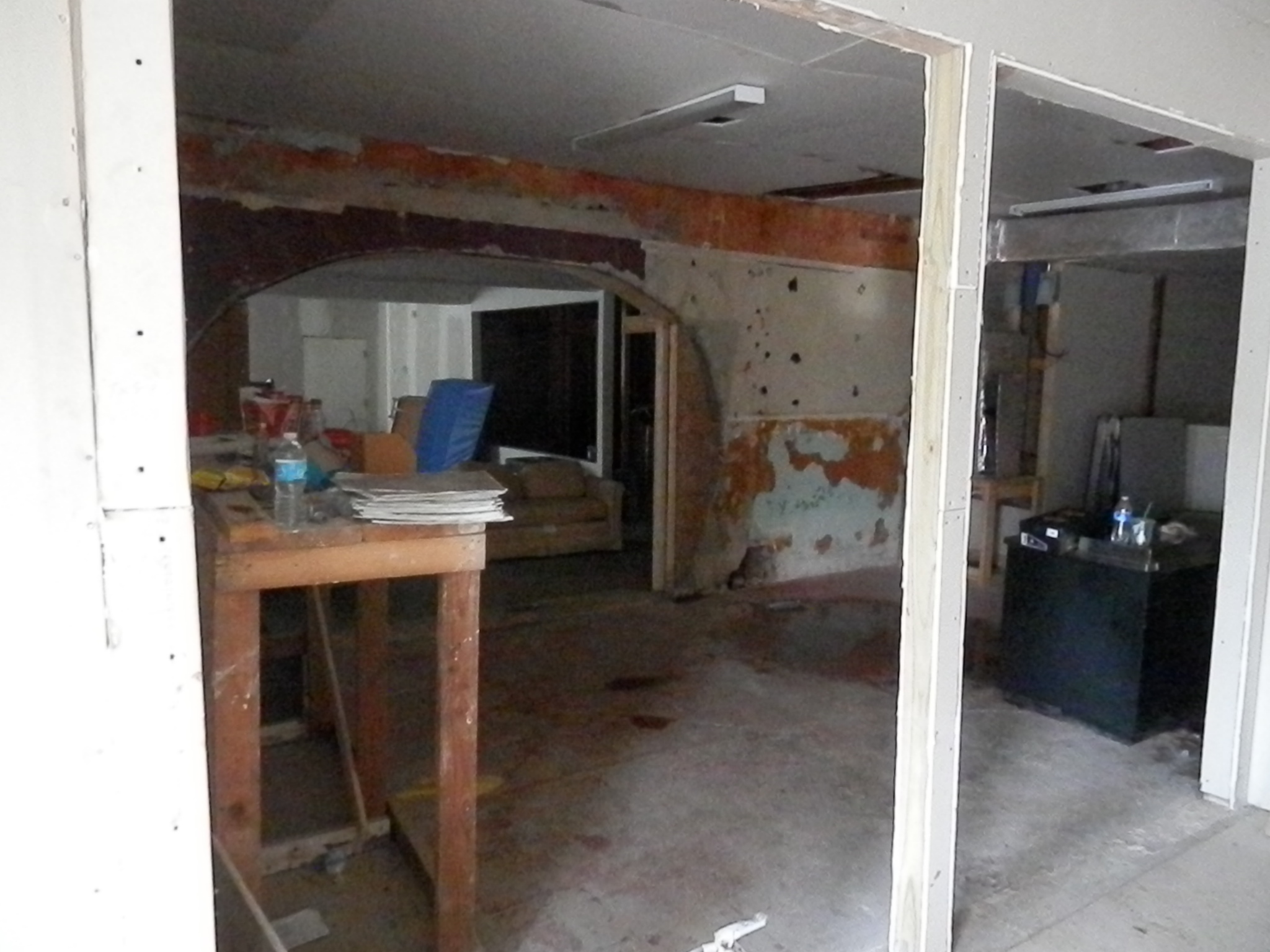 (photo by Scott Beyer)
Further east, Zeons owns a large empty warehouse that was once a bank. Silvers is working with a local restaurateur to turn it into an enormous greenhouse. It will feature indoor farming techniques–including vertical farming, rotating racks, and solar panels on the roof that provide lighting–to nurture year-round crop growth. Silvers believes such innovations will help the warehouse produce 70 times the output of normal farmland. The food will be sold from within the facility to nearby groceries and restaurants, bolstering Houston's already-strong farm-to-table industry.
"The concept," said Silvers by phone, "is to bring fresh green vegetables to the inner-city urban dweller…hopefully within walking distance."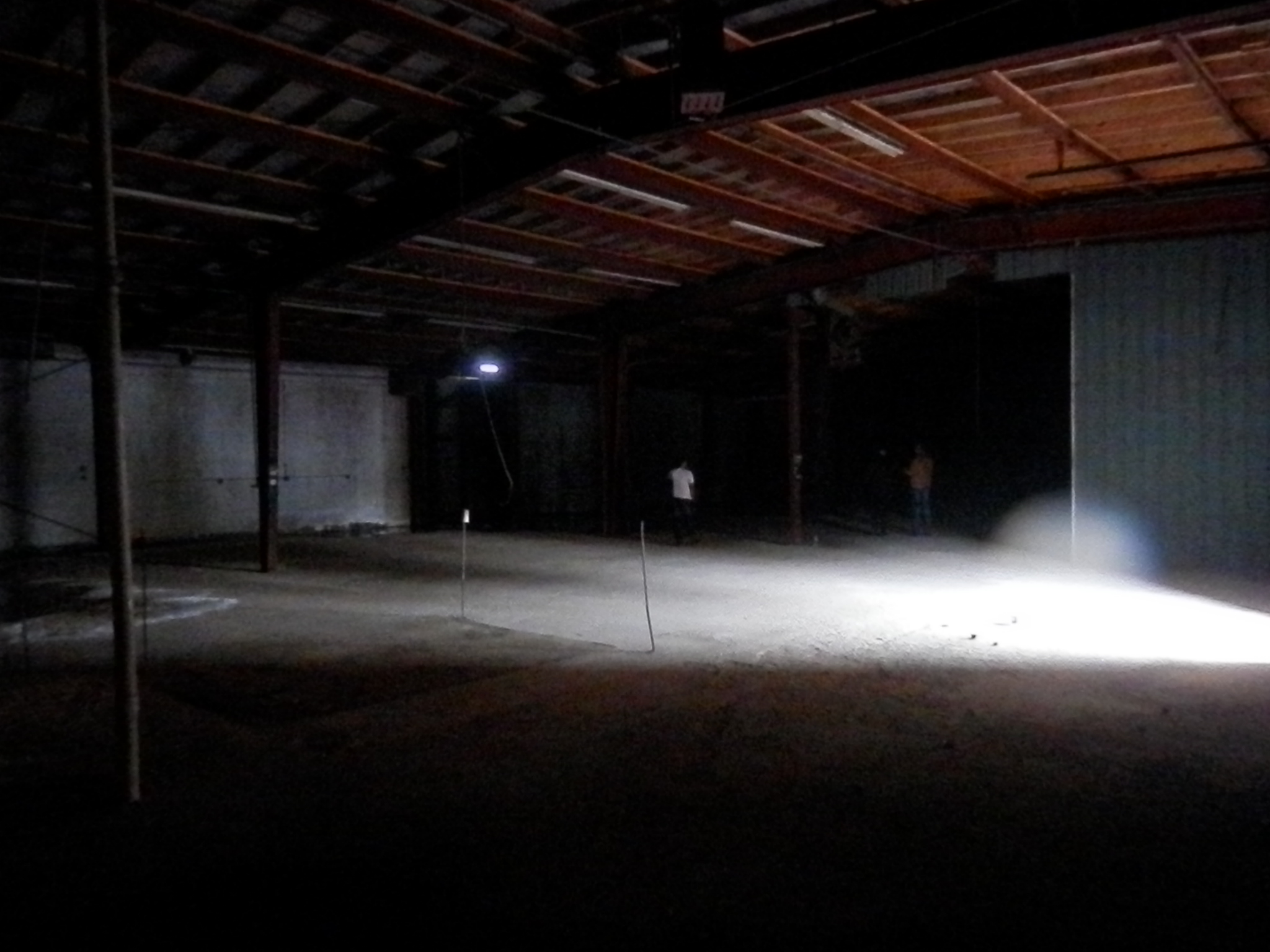 (Silver's warehouse will one day house an elaborate indoor garden./Scott Beyer)
The common thread between both properties is that they are deep within a long-struggling area—Houston's predominately-black Third Ward. As I noticed while driving with Jafry and company, the neighborhood's many aging and vacant homes now abut new condos, which are housing the professional-class influx from downtown. In recent years, adjacent interior Houston neighborhoods like Midtown and Montrose, which were once like the Third Ward, have fully revived, and are now legitimate 24/7 urban destinations. Silvers owns many Third Ward properties, and wants them to serve as a similar catalyst, bringing amenities into an area that many Houstonians still avoid.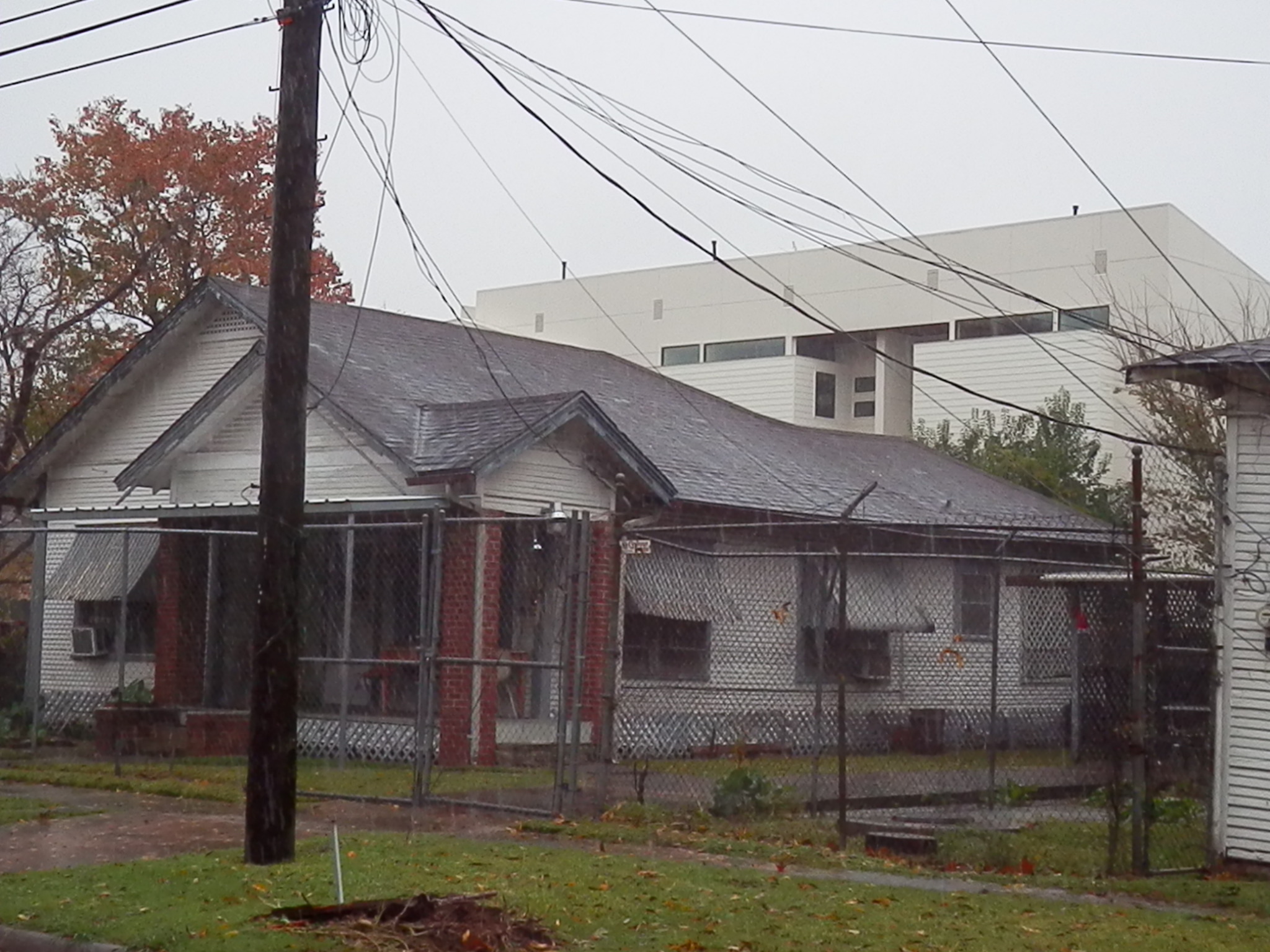 (In Houston's revitalizing Third Ward, an aging house sits in the foreground of new condos./Scott Beyer)
But the most impressive thing Zeons has planned for Houston will occur where I was living. Silvers wants to knock the old house in the Heights down, and build a "Sustainable Micro Township." It will be a 10-story building with an apartment on each floor, and ground-level parking. Like the veggie greenhouse, it will have advanced environmental technologies, including a solar carport; wind turbines; "smart glass" that shades out the sun during summer, and lets it in during winter; and a rooftop garden for collecting rain water. The goal is to make the building as self-sustaining as possible, so that it has minimal need for public utilities.
(photo from http://ecotownpenang.wikispaces.com/Eco-SMART+city+concept)
In this respect, Zeon's is aiming to make the property a "Micro City" that is designed to work autonomously from within. As I recently covered for Forbes, Zeons is pursuing this Micro City model around the world. Somewhat like Paul Romer's charter cities, Silvers and Jafry want to build small villages that write their own laws and provide their own services, as to avoid the arbitrary bureaucracy of traditional municipalities. One way to accomplish this is by using the aforementioned technologies, to reduce a property's dependency on "the grid." Zeon's 10-story Heights property would experiment with this concept, although the company has yet to obtain financing because of the project's radical nature, so there is no set completion date. But in India, the company already has two full-scale Micro Cities under construction, with one near Mumbai slated to open in August of 2016. Zeons is planning future ones in suburban townships outside of Philadelphia and Houston.
"We want to be the catalyst behind the paradigm shift for the way people live," Silvers said of Zeons' long-term goals. "Away from the auto-urban model of sitting in traffic…to more of a Micro City-type concept where everything you need is within walking distance. From work, to schools, to religion venues, to entertainment, it should all be a mile, maybe two miles, from where we live."
I
(Garson Silvers and Naved Jafry)