New WhatsApp is in the works: All you should know!
20 Nov 2017
Launched over eight years ago, popular messaging app WhatsApp is yet to launch an official version for iPad users.
However, this could soon change as a brand-new version of WhatsApp specially built for iPad is about to be launched.
Also, WhatsApp is testing new features for recording voice messages, switching between voice and video calls, and improved control for group admins.
Here's more!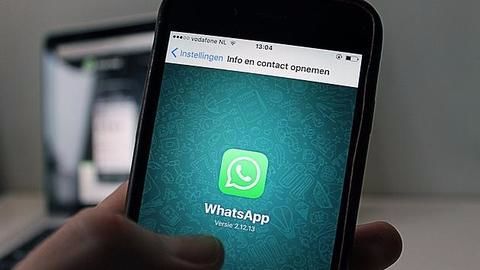 Locked mode for recording audio messages
Support
Meanwhile, WABetaInfo also revealed WhatsApp is working on a feature to record voice messages without having to hold down on the screen for the entire duration while recording.
Currently, users have to press the record-button continuously during recording and release it to send.
In the new feature, users will have an option to "lock" the record-button for recording and "unlocking" it to send.
A new voice-video call swap feature
FACT
The Facebook-owned messaging app is also testing another feature to switch between ongoing voice and video calls seamlessly. Under this new feature, users get a "toggle switch" to change the current WhatsApp voice call into a video call and vice versa.
Improving group admins' control over their groups
Details
WhatsApp is working on a feature to allow group admins to "disable chat", meaning group participants wouldn't be able to send texts/media.
This will help admins have participants' attention whenever they need to share something important.
Participants can use "Message Admin" option if they want to share something in this "restricted chat mode".
The feature would have a 72-hour limit before getting automatically disabled.