Nitin Gadkari: Why is RSS' blue-eyed boy Modi's star performer?
20 Nov 2017
In 2014, PM Narendra Modi allocated $3bn for cleaning Ganga. Cut to 2017, and the plan is badly behind schedule, with contaminated stretches of river-water.
With 2019 elections looming large, who could Modi trust to achieve in two years what hasn't been done in three? None other than the ever-dependable transport minister, Nitin Gadkari.
So, why has Gadkari been Modi's star performer? Let's analyze.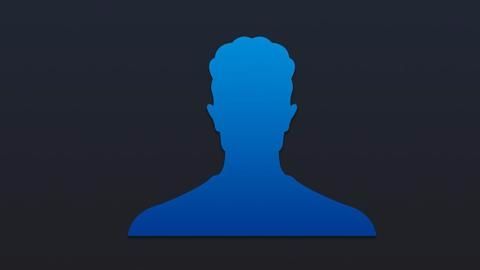 Who is Nitin Gadkari?
About
Born into a Brahmin middle-class family in Nagpur, Gadkari was associated with the RSS and ABVP since the beginning.
During 1995-1999, as PWD minister, Gadkari is remembered as the "flyover man" who constructed about 55 flyovers, including the Mumbai-Pune Expressway.
He also promoted the Build-Operate-Transfer (BOT) model, wherein private outfits received concessions to construct roads; this move boosted private investments.
Modi plays to Gadkari's strength: Makes him transport minister
Transport minister
Reportedly, after becoming PM, when Modi constituted his cabinet, Gadkari was being considered for the defense-portfolio.
However, Gadkari convinced Modi about his mastery in transportation-related projects. This got him the road transport and highways ministry.
Gadkari hit the ground running completing ambitious projects, which were gathering dust, within 15 months. He set the target of constructing roads at 15km/day and reviewed the progress daily.
What are Gadkari's achievements?
Achievements
Gadkari's main achievement is hastening road construction.
Sample these figures: When Gadkari took over, construction rate stood at 11.5km/day, which rose to 22.5km/day in 2016-17.
By introducing new rules, Gadkari addressed the issue of reduced private investments.
He eased the exit policy for developers facilitating their investments in new projects.
A PPP type, hybrid annuity model, was introduced wherein Centre bore 40% project cost.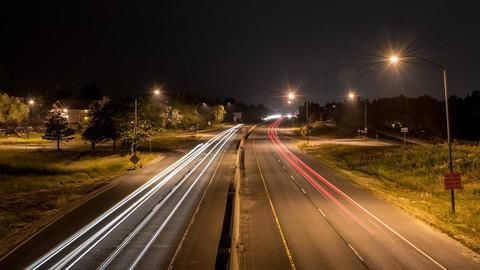 Jewels in Gadkari's crown: Bharatmala, awarding 16,800km projects in 2016-17
Modernization
As transport minister, Gadkari secured approval for the centrally-funded Bharatmala project. Bharatmala involves over 84,000km of road construction over five years costing Rs. 7L cr.
It will increase national corridors from 6 to 50, double freight on national highways and connect 200 more districts with highways.
Apart from this, in 2016-17, Gadkari awarded work for a record 16,800 km of highways.
Gadkari's work garnered praise; was entrusted water resources ministry
Additional charge
Gadkari has consistently received compliments from across party lines.
Congress' KC Venugopal praised Gadkari for being a "sincere" minister, trying hard to address challenges in the road transport sector.
BJD's Tathagata Satpathy and TMC's Dinesh Trivedi also commended Gadkari's impressive performance.
Moreover, during September's re-shuffle, Modi acknowledged Gadkari's performance and gave him the additional charge of water resources, river development and Ganga rejuvenation.
How does Gadkari plan to clean-up Ganga by March 2019?
Clean Ganga
Gadkari plans to clean-up Ganga before 2019 LS elections.
His innovative approach involves getting industrialists, public sector banks, corporate houses, etc. to adopt stretches of the river's banks.
They can choose a project, change its design and maintain it for 10-15 years.
A whopping 150 projects are expected to take-off by next March; of these, 97 will prevent dirty water from entering the river.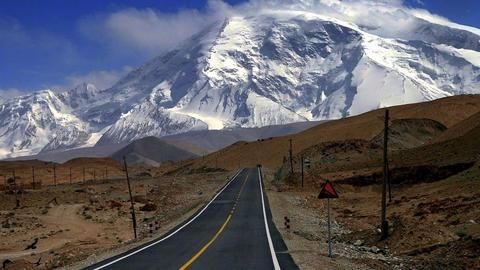 What are his future plans for transport ministry?
Plans
Gadkari's dream projects are Uttarakhand's "Chaardham" link for Badrinath, Kedarnath, Gangotri and Yamnotri and Pithoragarh - Mansarovar (in Tibet) road connectivity.
Other targets are to attract Rs. 25Lcr in investment, of which Rs. 7Lcr is achieved; reducing road fatality count by half; ensuring employment for 10mn people.
With two years left, Gadkari has his hands full.
But, what makes Gadkari different?
Distinct qualities
But, what sets Gadkari apart from his contemporaries?
Gadkari prefers to keep a low-profile professionally.
Further, he tends to follow moderate/liberal politics, which is quite a change from the ideological rigidity that is often seen in RSS/ABVP leaders.
Apart from this, Gadkari expects his ministry to work like an MNC. He famously calls himself a 'go getter'.