US hiking minimum H-1B salary will hit Indian IT firms
19 Nov 2017
In what could be a setback for Indian IT companies and professionals, a new legislation in the US promises to increase minimum salaries of H-1B visa holders from $60,000 to $90,000.
The judiciary committee of the US House of Representatives approved the "Protect and Grow American Jobs Act"; the bill also proposed that the master's degree be made compulsory to work under H-1B visa.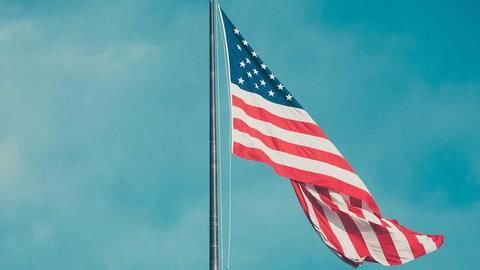 This move takes forward Trump's "America First" policy
America First
This bill takes forward Trump Administration's "America First" policy. Last month, the US Citizenship and Immigration Services (USCIS) had changed its rules of visa extension.
It placed the burden of proving eligibility on the visa petitioners, instead of the agency, as was the rule since 2003.
Trump's agenda is to protect US workers from being replaced by foreign-ones and crack down on visa fraud.
How will this move affect Indian IT companies?
Effect
This law is seen as relatively less adverse: another law had proposed increasing minimum wage from $60,000 to $130,000.
After Trump's crackdown on H-1B visas began, IT companies like Infosys, Cognizant, etc. reduced their dependence on Indian IT workers in the US, slashing H-1B visas from 3L in 2015 to 1L in 2017.
They are now hiring more US citizens.
NASSCOM President R Chandrashekhar expressed his displeasure
NASSCOM
National Association of Software and Services Companies (NASSCOM) President R Chandrashekhar, who had earlier met US politicians to lobby against tightening of H-1B visa norms, expressed his displeasure.
He said this bill unfairly targets Indian companies that used only 16% new H-1B visas in 2016.
He had earlier contended that such laws should be considered after offsetting it against the skill-shortage in the US.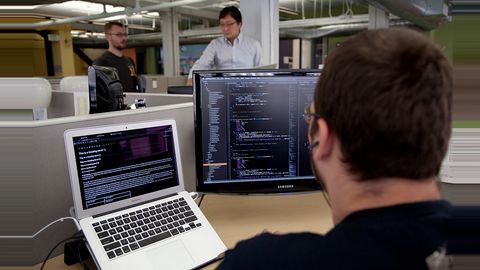 What is the significance of this bill?
Significance
The bill will now be sentto the full House and will have to be passed by the Senate, before it is signed by Trump into a law.
It will severely hit IT professionals as companies will probably let go of H-1B workers due to the jump in the mandated salaries.
NASSCOM believes that the bill will harm US businesses and affect US innovation adversely.