Modi-govt to launch "1 billion-1 billion-1 billion" Aadhaar-bank-mobile numbers mission
18 Nov 2017
Riding high on Moody's upgrade of India's sovereign rating, and the 30-place jump in the World Bank's "Ease of Business" index, the Centre is now planning to launch another ambitious "One billion-One billion-One billion" connectivity mission soon.
Following the spike in India's ratings, the government wants one-billion Aadhaar numbers to be linked to one-billion bank accounts and one-billion mobile numbers.
Read more!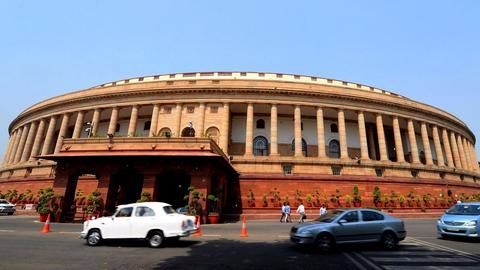 "One-billion" mission will be a huge step: Govt. sources
Sources
Government officials say the "One billion-One billion-One billion" mission would be launched soon, which will be a significant step in expanding the financial and digital mainstream.
They said just like Aadhaar, demonetization, and GST, which contributed to the growth in India's ratings, the new connectivity mission would also be a success.
However, there's no word on the timeline for launching the mission.
Reduction in value of high value notes post-demonetization
DeMo
Official sources said the "One-billion" target for expanding the digital and financial services follows the success of demonetization, which saw a rise in bank accounts, boosting digital payments segment.
The government claims that demonetization wiped off Rs. 6-lakh-crore worth high value notes.
There were Rs. 12-lakh-crore worth high-value notes as of Sep'17 as against Rs. 18-lakh-crore that would have been in circulation without demonetization.
Cannot store black money
FACT
A source stated: "The number (worth of high-value notes) has more or less stabilized now. There is no shortage of currency of high value or other notes. This reduction eliminates the potential to store this amount as black money."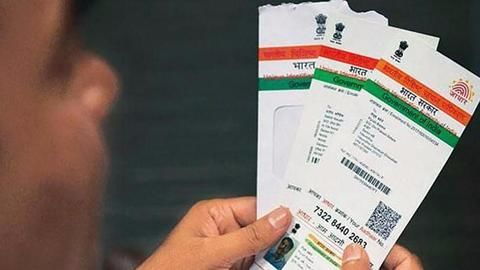 Government's reforms, initiatives receive positive review
Review
Moody's and the World Bank backing the government's Aadhaar, demonetization, and GST, which were politically contested, is seen as a big win for the government that has been fighting against critics and opposition over these reforms and programs.
The Moody's rating sees these steps by the government as a serious effort to formalize the country's economy as well as to make it more transparent.
Opposition criticizes demonetization drive
Stand
The opposition criticized the government's demonetization saying that the return of 99% of demonetized currency is contrary to what was promised.
Attacking the critics, the government said that return of 99% of notes doesn't mean that the demonetization drive has failed.
Demonetization is considered a huge step towards cashless economy; other measures like limits on high-value payments are driving the digital economy transformation.
Government's digitalization efforts, making a difference: Sources
Conclusion
Global ratings agencies are recognizing the government's digitalization efforts, like Aadhaar (UID) linkages and the BHIM-UPI digital payments system, which are also cutting the transaction costs.
The widespread approval to Aadhaar is a significant win for the government.
However, mandatory Aadhaar linkage to government welfare scheme, PAN cards, and other services is being criticized for privacy intrusion and exclusion as well.