Rahul Gandhi-Tejaswi Yadav's lunch date creates political ripples
18 Nov 2017
Congress VP Rahul Gandhi and RJD's Tejaswi Yadav had a lunch meeting yesterday, increasing speculation about political equations in Bihar.
Tejaswi is the younger son of RJD supremo Lalu Prasad Yadav and was also the deputy CM in Nitish Kumar's "mahagathbandhan" government.
Despite the mahagathbandhan's disintegration, Congress and RJD have supported each other.
What is the significance of this meeting? Read on!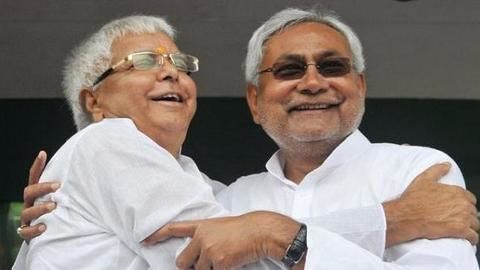 What was the mahagathbandhan? Why did it disintegrate?
Mahagathbandhan
Ahead of the Bihar elections in 2015, Congress, RJD and JD(U) formed the mahagathbandhan, on an anti-BJP plank; they won the elections.
However, Lalu and son Tejaswi got embroiled in a disproportionate assets case.
Later, in July'17, Nitish announced that he won't continue with a corrupt deputy CM. He jumped ship and joined the BJP.
Congress and RJD, however, continued to be allies.
Tejaswi takes on Rahul's adversaries, is rewarded with lunch
Tejaswi's attack
Tejaswi had earlier taken jibes at PM Modi on Twitter calling him "Gappu," in retaliation for BJP's "Pappu" nickname for Rahul.
He slammed Modi for spewing "venomous propaganda." He said a leader shouldn't be judged by the promises he makes but on the fulfilled promises.
He also praised Rahul as "confident, knowledgeable, valiant."
What does Tejaswi have to say about the meeting?
Tejaswi Yadav
After the lunch, Tejaswi took to Twitter and expressed "gratitude" to Rahul for "taking out time from his busy schedule."
Tejaswi said Rahul had made reservations for the lunch meeting. He said it was an informal meeting and that they share "good chemistry."
He said discussions ranged from politics to family; Rahul was also interested in knowing the political mood of youth in Bihar.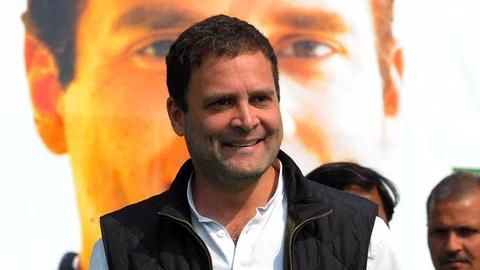 What is the significance of this meeting?
Significance
Why is this meeting significant?
Though Rahul refused to ditch Lalu after the corruption scandal, he didn't attend the mahagathbandhan rally in August. Reportedly, he was uncomfortable about sharing the stage with corruption-tainted Lalu.
However, ahead of his takeover of Congress presidentship, Rahul has been reaching out to allies. As per reports, Rahul considers Tejaswi a strong ally.
Meanwhile, Twitter goes bonkers over Rahul-Tejaswi's lunch date
FACT
Meanwhile, Twitter users had fun about Rahul-Tejaswi's lunch date. Office of Sarcasm @whsitleblower tweeted "Rajiv ka pappu Lalu ke tappu ke sath khana khate hue." Referring to both Rahul and Tejaswi's family history with alleged corruption, another user said "Bofors SCAM meeting Chara-Mitti SCAM."