Tendulkar and Kambli: Beginning the cricketing journey together
Childhood buddies
Sachin Tendulkar and Vinod Kambli, burst onto the Indian domestic cricketing scene together as youngsters.
The two childhood friends first garnered attention with their unbeaten 664 partnership during a school match in 1998.
Eventually they both played for India. While Sachin is revered as the "God of Cricket", Kambli, considered more talented of the two, failed to live up to the expectations.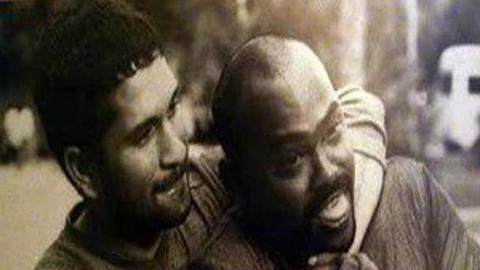 Kambli's career goes down-spiral
Short-lived career
Out of the two, Sachin was the first to debut for India as a 16-year-old in a Test match against Pakistan in Nov'89. Kambli debuted in an ODI against Pakistan in Oct'91.
Kambli's career was, however, short-lived, having played only 17 Tests where he scored 1084 runs. He was part of 97 ODI innings and has a total of 2477 runs to his name.
Sachin joins the greatest batsmen list
Career in numbers
While the myriad records of the Little Master are extensive in number, we stick to the ODI and Test career summary.
Sachin had been involved in as many as 200 Test matches scoring 15,921 runs in the process, including 51 centuries and 6 double centuries. He played 452 ODI innings and amassed 18,426 runs, which include 49 tons, and one double ton.
Last internationals
FACT
Kambli last played an international match in Oct 2000, ODI against Sri Lanka. Sachin played his last international, a Test against West Indies in Nov 2013.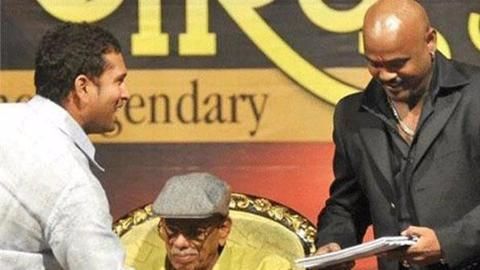 Rift in the friendship
Kambli's outburst
Eight years ago, in a 2009 TV show, Vinod Kambli replying to a question about his friendship with Sachin said, "We are very close...we were very close. He could have done a little more, but he didn't."
This soured the relationship between the two to the extent that Sachin did not invite Kambli to his final Test at Wankhede in 2013.
Sachin Tendulkar and Vinod Kambli are back to being friends
26 Oct 2017
Sachin Tendulkar and Vinod Kambli seem to have buried the hatchet after the latter's explosive interview in 2009, which turned their friendship sour.
Everything is fine and any bitterness between the two is now "forgotten" according to Kambli who said,"We hugged each other. We want to tell people that we're back."
The two recently met at a book launch event in Mumbai.