Netaji's daughter to meet PM Modi, pushes for DNA test
26 Oct 2017
Anita Bose-Pfaff, Netaji Subhash Chandra Bose's daughter, is excited about meeting PM Narendra Modi next year. She plans to push for bringing Netaji's ashes to India and conducting a DNA test to scientifically prove that Netaji died in a plane crash in Taipei on August 18, 1945.
His remains were stored at Tokyo's Renkoji temple.
Why is the DNA test necessary? Read on!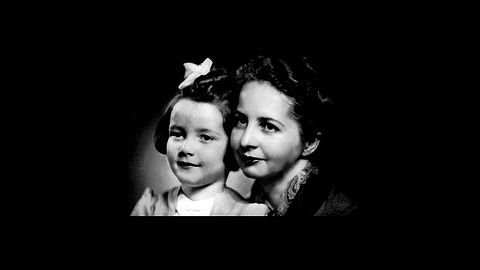 Anita Bose-Pfaff, the daughter whose existence was kept a secret
Netaji's daughter
Anita Bose-Pfaff is the daughter of Netaji and Emilie Schenkl, his Austrian secretary whom he had secretly married.
Anita's existence was kept a secret for some time because of the tense war environment, German laws about marrying foreigners and Netaji's untimely death.
In 1946, Emily wrote to Netaji's brother Sarat Chandra telling him of 3-year old Anita's existence.
What did the official report on Netaji's death state?
Official report
As per the official report, in 1945, after the Japanese had surrendered, Netaji along with a few soldiers was travelling to Manchuria from Bangkok. However, right after take-off, the plane had crashed.
Bose was badly burnt and was taken to a general hospital where he was declared dead.
Reportedly, his body was cremated the same day and ashes were taken to Tokyo's Renkoji temple.
What are the theories surrounding Netaji's death?
Theories
As no death certificate or photograph was available after his death, it stoked controversy.
One theory is that the plane crash theory was all hogwash to allow Bose to escape to Russia.
Another theory stated that Bose returned to India and stayed in Faizabad's Oudh as Bhagwanji or Gumnami Baba.
Netaji's brothers accused the Nehru government of foul play and withholding information.
What is Anita's perspective about his death?
Anita's viewpoint
Anita believes that Netaji died in the plane crash.
She, while delivering a lecture in London, said that it was time to bring "closure" to the issue through a DNA test.
She asked that 'why would a man who sacrificed so much for the country live under questionable circumstances.'
She said that such theories surrounding his death are an "insult" to his memory.
What does she say about the Indian government?
Expectation
Anita says that neither the Japanese nor the Indian government wants to make the first move. "We'll have to see what Mr Modi will say: okay go ahead, or he might also say no."
She further said until they see an advantage, politicians don't take decisions. "It would be helpful if the Indian government, after dilly-dallying all these years, took a clear stand."
What is Indian government's view?
Indian government
In an RTI reply enquiring about Netaji's death in June 2017, home ministry said "After considering the reports of Shahnawaz Committee, Justice G D Khosla Commission and Justice Mukherjee Commission of Inquiry, the government concludes that Netaji died in the 1945 plane crash."
Many in Bose family still believe this to be a conspiracy.
Thus, Anita's DNA test might lay this story to rest.