Panama Papers: Nawaz Sharif and daughter indicted by anti-corruption court
19 Oct 2017
Ousted Pakistan PM Nawaz Sharif, his daughter Maryam Sharif and her husband Muhammad Safdar have been indicted by Pakistan's anti-corruption court over references filed by the National Accountability Bureau (NAB).
These charges are a result of an investigation into the Panama Papers leak, which revealed that the Sharif family owns posh properties in London that are not appropriately recorded under Pakistan's disclosure rules.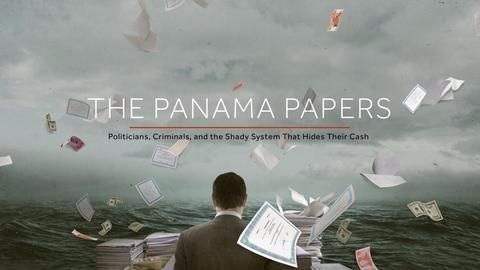 What did the Panama Papers leak?
Panama Papers
Panama-based law firm Mossack Fonseca leaked about 11 million documents linking politicians and businessmen to offshore accounts.
The papers revealed that Sharif's three children Maryam, Hussain and Hassan owned offshore companies and some apartments along Park Lane in London's Mayfair area.
Subsequently, Sharif set up a judicial committee to investigate these charges.
After facing pressure from Opposition, the case was pursued by Pakistan SC.
What was Pakistan SC's ruling?
Pakistan SC
The SC ordered investigators, who were selected from civilian and military establishments, to examine the money trail and interrogate the key players.
However, in July, the SC ruled that despite repeated warnings, Sharifs were unable to provide proper documentation and it was found that they were "living beyond their means."
The five-member bench disqualified Sharif from PM's post for being dishonest and concealing information.
What do the Sharifs have to say?
FACT
The Sharifs have consistently denied being involved in any wrongdoing. They had insisted that the London property was brought through investments made in companies owned by the Qatari ruling family. Sharif has insisted that he is being targeted for his political aims.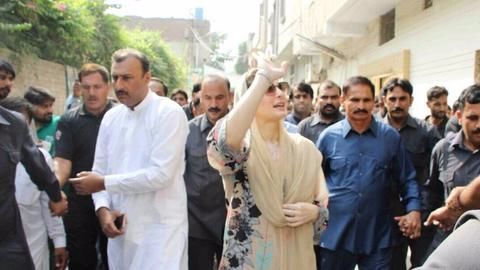 Now, Pakistan's anti-corruption court indicts Sharifs; they plead not guilty
Indictment
Now, Pakistan's anti-corruption court indicted the family. Though Sharif is in London tending to his ailing wife, he sent his representative who pleaded not guilty on Sharif's behalf.
Maryam, considered Sharif's political heir, and Safdar were present; they also pleaded not guilty.
Maryam said 'accountability of the accountability process her family is facing will be questioned'.
She said party continues to stay united under Sharif.
PML-N insists collusion between military and judiciary
PML(N)
Opposition hailed this decision for fighting corruption and impunity of the powerful. But, Sharif's party, the Pakistan Muslim League (Nawaz) [PML(N)], insists the judiciary is colluding with the military to destroy Sharif.
The PML(N)-led government amended the Political Parties Order, which earlier denied any person disqualified by SC to hold public office. With the amendment, Sharif will be able to become PML(N)'s chief.
What does this imply for Sharif?
Nawaz Sharif
The NAB registered three cases of corruption and money laundering against the Sharifs. The trial will begin on October 26.
Sharif faces imprisonment if proven guilty.
However, Sharif's PML(N) faces hard times ahead. Though they won the Lahore by-election last month, after Sharif vacated the seat, they lost a high share of votes to Imran Khan's party Pakistan Tehreek-e-Insaf and right-wing religious outfits.