Demonetization: 22.22 lakh tax evaders deposited over Rs. 2L crore!
03 Sep 2017
Analysis of Finance Ministry data has revealed shocking findings: a total of 22.22 lakh entities (individuals+firms), who had never filed tax returns ever, had deposited a combined amount of over Rs. 2L crore post demonetization.
That's an average of Rs. 9,00,090 for an individual/entity which legally hasn't earned ever!
Of the evaders, 21.12L were individuals, 11,579 companies, and the rest (57,693) other entities.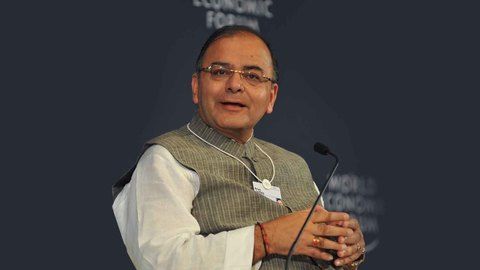 Tax evasion has become a way of life: Jaitley
Details
Among individuals, one-third of the total depositors didn't disclose income.
Earlier, Finance Minister Arun Jaitley had said only 76 lakh individuals declared incomes above Rs. 5L, out of them 56L were salaried.
The figure isn't commensurate with expenditure patterns, he noted, saying "in the last five years, more than 1.25cr cars have been sold, and number of Indians who flew abroad is 2cr in 2015".
Amount of detected tax evasion has increased in five months
Stats
The government had started identifying suspicious depositors from Day One of demonetization. The CBDT and FIU divided data into two sets on the basis of PAN - those depositing between Rs. 2-80L, and those above Rs. 80L.
This data was then cross-checked against tax records of the individuals/entities.
The figure of detected tax evasion has increased; in April, it was Rs. 1.37L crore.