'Identify and deport': Centre ups ante against illegal immigrants
14 Aug 2017
The Centre has stepped up against illegal immigration and asked states to identify and deport immigrants.
In an August 8 letter to states, the MHA said, "These illegal immigrants not only infringe on the rights of Indian citizens but also pose grave security challenges."
Among the challenges is their vulnerability and likelihood of getting inducted into terrorist outfits.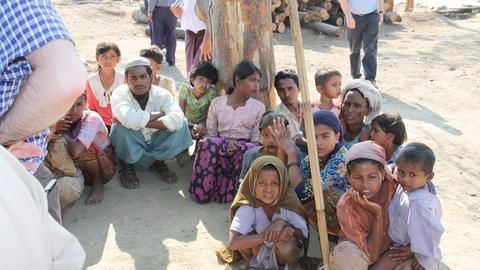 'Illegal immigration puts a burden on Indian resources'
Letter
According to the letter, "Due to a variety of reasons, including political and economic turmoil in neighbouring countries, people from such countries often enter India. There are cultural and ethnic similarities, on many occasions, such migration goes unnoticed and they settle in Indian territory."
Such infiltration, especially of the Rohingyas from Myanmar, has often been a burden on Indian resources.
The terrorist threat from Rohingyas
Rohingyas
According to reports, illegal immigrants are also vulnerable to terrorism. Outfits including Indian Mujahideen and LeT have several times expressed solidarity with Rohingyas.
In fact, in July 2013, the IM carried out blasts at Bodh Gaya's Mahabodhi temple allegedly to avenge the killing of Rohingyas in Myanmar.
In April, the Centre announced plans to identify, arrest and deport 40,000 Rohingyas.
Smuggling through the porous Indo-Bangladesh border
FACT
On the eastern side, the Indo-Bangladesh border is used as a route for smuggling livestock, food items, medicines and drugs from India to Bangladesh. Illegal immigrants from Bangladesh are known to cross over the border to India.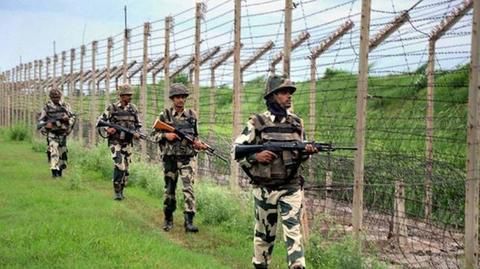 Sealing borders with Bangladesh and Pakistan as a solution
Pakistan
Home Minister Rajnath Singh said earlier that India will seal the international frontiers with Pakistan and Bangladesh soon.
He said this would help fight terrorism and the predicament of refugees.
Singh stated that by 2018 the border with Pakistan will be sealed because of increasing infiltration attempts.
He also lauded the BSF for their work on protecting the borders.