Railway ministry to launch single ticket system in Mumbai
26 Jul 2017
In order to ease travelling for commuters and reduce losses, railway ministry will integrate ticketing system in next three years and kickstart it in Mumbai on pilot basis.
The MMRDA based project will bring all BEST buses, local trains, metros, black-and-yellow taxis and autorickshaws under single ticket system.
MMRDA will invite tenders for the system in October.
Tap in for more from Mumbai.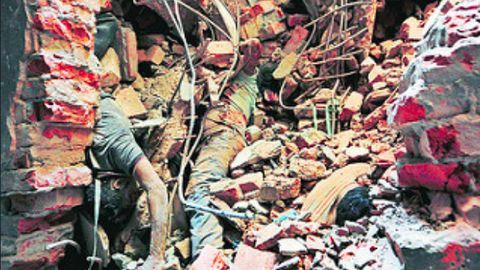 Building collapse: Death toll rises to 17, Sena leader arrested
Ghatkopar
The collapse of four-storey building claimed 17 lives including two infants in Mumbai's Ghatkopar area. Siddhi Sai building came crashing down on Tuesday trapping 28 people.
Officials said that 66 trucks removed debris from the spot with more rubble yet to be removed.
Meanwhile, police arrested Shiv Sena leader Sunil Shitap, owner of ground floor, for allegedly doing renovation work that weakend the building.
5,732 cyber-crime related offences registered since 2014
Cyber-crime
Minister of state for home Ranjit Patil told state assembly that 5,732 cyber-crime related offences have been registered in Maharashtra between 2014-2017 but very few cases have led to convictions.
He said that Rs. 837 crore has been allocated towards cyber-security for next five years.
Patil added that 47 cyber labs have been set up, equivalent in status to police stations, to probe cyber offences.
8 foreign companies bid for Mumbai-Nagpur expressway project
Civic news
The Mumbai-Nagpur expressway project, to be built by Maharashtra State Road Development Corporation (MSRDC), will need security clearance from Ministry of Home Affairs (MHA) after eight foreign companies, including five Chinese companies, bid for the project.
"If the stake of foreign partner is more than 50%, we have to seek security clearance from Centre. We are going to write to MHA," said MSRDC official.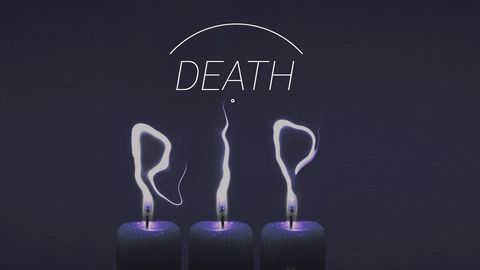 2 youngsters found murdered under Turbhe flyover
Navi Mumbai
Police found two youngsters, believed to be in their twenties, murdered under Turbhe flyover in Navi Mumbai.
The incident came to light after residents noticed two bodies with blood spilled around and alerted cops.
"We think they were killed by smashing their heads with a stone on their heads. We have sent the bodies to NMMC hospital for conducting post-mortems," a police official said.
Teen boy, who consumed poison after sexual assault, dies
Details
A 13-year-old boy, who tried to commit suicide by consuming rat poison after repeated sexual assaults, died due to liver failure.
The boy had revealed to his mother that he tried to commit suicide as he and his 10-year-old friend were sexually assaulted by three men from neighbourhood.
The cops had exhumed the friend's body from cemetery to confirm 13-year-old boy's allegation.
Police arrest four autorickshaw drivers who broke into 12 houses
Police
Police nabbed four autorickshaw drivers from their hideout for allegedly carrying out numerous burglaries across Mumbai.
12 cases of burglary were registered against them. Police didn't recover any stolen items but expect to recover them soon with ongoing investigation.
The accused would keep a check on target houses and break-in only when it's empty. They would use their autos to take-off with stolen goods.