Air India launches direct Delhi-Washington flight, LA, Texas, Houston next
09 Jul 2017
Air India is planning to expand its network in the US. It is now considering adding Los Angeles and Houston or Dallas as its newest destinations.
This comes just a day after it launched the first direct Delhi-Washington DC flight. It also connects the American capital to Hyderabad.
Washington is AI's fifth destination in the US. New York, Chicago, San Francisco and Newark are already covered.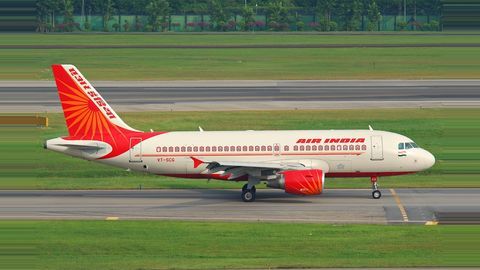 Seven international flights already launched this year
Expansion
The Delhi-Washington flight follows the launch of four international destinations from India last year on the AI network. Seven new flights have already been launched this year.
Delhi-Washington is a three-times-a-week service, but the frequency will be increased based on passengers' response.
The Los Angeles flight is expected to be launched by October. Details of the planned Houston/Texas flight haven't been worked out yet.
New Washington flight expected to cut 1.5 days of travel
FACT
Indian ambassador to the US Navtej Sarna, who was on board the inaugural flight, said it will cut off "a day and a half of travel". "I think this flight is also going to have a very realistic impact on our bilateral relations," he added.