Germany bans full-face veils at work for civil servants, soldiers
28 Apr 2017
Germany's Bundestag, the lower house of parliament, will soon draft a law to ban full-face veils or hijabs at work for civil servants, soldiers and judges.
In December, Chancellor Angela Merkel had called for such a ban "wherever legally possible".
The influx of over a million migrants into Germany in the past few years, most of them Muslim, has raised concerns on their integration.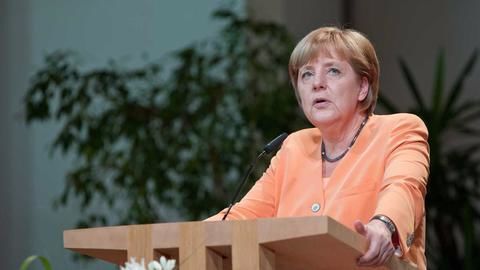 Amid increasing anti-migrant sentiment, Merkel toughens stand
Stand
Earlier this month, the government dismissed a proposal to introduce an 'Islam law' specifying the rights of Muslims.
Merkel has emphasized that refugees must respect Germany's openness and freedom of religion.
After widespread criticism on opening doors to refugees, Merkel has now toughened her stance on integration in an attempt to garner support for her Christian Democratic Union; federal elections are due in September.
Islamophobia on the rise in Germany
FACT
A June'16 study by the University of Leipzig in collaboration with other foundations showed that Islamophobia has drastically risen in Germany; one in two respondents of the 2,420 surveyed said they felt like a foreigner in their own country due to the large Muslim population.
Effects of influx of migrants on German society
Effect
Contrary to widespread criticism, the first comprehensive study on social effects of migrants' influx reported that only "muted increases" in crimes have been witnessed.
More cases are reported in larger refugee reception centres; however, one factor behind this is a stronger police presence and hence, tougher security.
Last year, the federal government stated crime levels among migrants and natives are similar.