UP villagers find real-life Mowgli, raised by monkeys in forest
07 Apr 2017
In January, villagers spotted a girl foraging with a troop of monkeys in UP's Katarniyaghat wildlife sanctuary.
The girl walks on all fours and expresses herself by screeching just like the monkeys who raised her.
She was "rescued" and taken to the civic hospital in Bahraich where she is lovingly called "girl Mowgli" just like the protagonist of Rudyard Kipling's 'The Jungle Book'.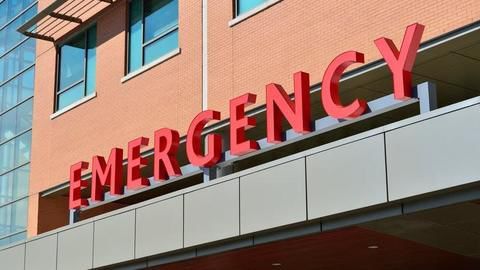 Girl was terrified of humans after spending years in jungle
"Rescued"
The girl, possibly aged eight, was naked and had matted hair. Exposure to the elements caused her skin to get tanned and her nails were claw-like.
She was brought to civilization after the villagers who spotted her, informed local police.
Her "rescue" was difficult as the monkeys put up a stiff resistance.
She was terrified of humans and yelled when approached by anyone
She behaved just like monkeys
Can't communicate
"She had wounds on her body. Our priority is to give her proper medical care and look for her parents," police said.
"She was unable to communicate or understood any language. She has spent many years with animals and, so, behaved like them," a hospital official said.
The girl slowly overcame her fears of humans after spending two months in the hospital.
The girl had been abandoned near the forest
FACT
The chief medical superintendent DK Singh said, "Now she understands signals and is able to identify the ward boy, nurse and other medical staff. It seems the girl had been abandoned in the forest area at an early age."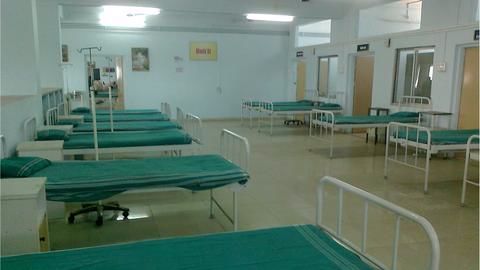 Child adapting fast, still walks on all fours
In hospital
Singh said he tried help to place the girl in an institute where she could learn to understand human behavior and language. "But the authorities turned down my request."
Though the child is fast adapting to her new environment, she stills goes down on all fours to move about.
A health worker said the girl "recognises hand signs."
Real life Mowglis present around the world
Feral children
Last year, a woman in England said she was raised by monkeys in South America's jungles after child traffickers ditched her.
Oxana Malaya, a Ukrainian woman was rescued after being brought up by dogs in a kennel. She had been abandoned as a child by her alcoholic parents.
Malaya was called a feral child because she behaved like dogs, including running on all fours.
'Mowgli' girl shifted to shelter; man claims to be father
09 Apr 2017
The 'Mowgli' girl who was found in January was shifted to a home for the disabled in Lucknow.
She was named "Ehsaas" and officials said that she would grow up normally with other children.
Meanwhile, a man who claimed that she was his daughter was asked to go to Lucknow for document verification.
He had filed a missing report in March 2016.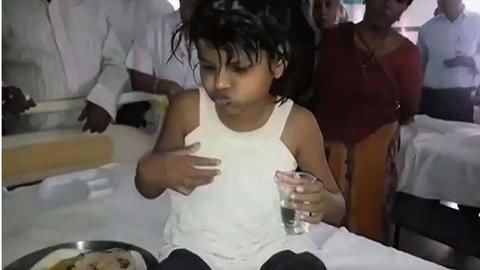 Doctors say Mowgli-girl not mentally challenged
17 Apr 2017
Suresh Singh Dhapola, the founder of Nirvan Hospital, a Lucknow based NGO run home for mentally challenged children where Ehsaas the "Mowgli-girl" is put up, stated that in just 2 months, she has started mimicking human social behaviour, indicative that she is not mentally challenged.
However, experts say she may have sensory problems due to the lack of human-touch.