Namami Ganga Yojna kickstarted by NDA government
26 May 2014
After being sworn in as PM, Narendra Modi declared River Ganga's rejuvenation his top priority.
Shortly after, the NDA government decided to integrate efforts to protect the holy river through a program called Namami Ganga Yojna.
The program would receive 100% funding from the Centre and would involve local people and Panchayats.
A separate ministry was constituted to lead efforts towards Ganga's rejuvenation. Untreated sewage polluting Ganga
FACT
About 3636 Million Litres per day (MLD) of sewage generated in 118 town ends up in the Ganga everyday, out which only 1027 MLD is treated.
Budgetary outlay for cleaning Ganga goes up four-fold
13 May 2015
The Centre approved a budget of Rs. 20,000 crore over 5 years for Namami Ganga Yojna.
This was 4 times the amount allocated to Ganga's rejuvenation over the last 30 years.
The program's focus was kept on treating sewage and preventing untreated waste-water from entering the river.
The government also planned setting up a Territorial Army Unit to strengthen enforcement.
India, Germany to collaborate in Ganga cleaning
14 Apr 2016
India signed an agreement with German agency for International Cooperation for the rejuvenation of the Ganga river.
The agreement seeks to empower stakeholders at national and state levels to make use of integrated river basin management techniques for the Ganga river's rejuvenation
The German contribution to the 2016-2018 project will be Rs. 22.5 crore and initial actions will focus on Uttarakhand.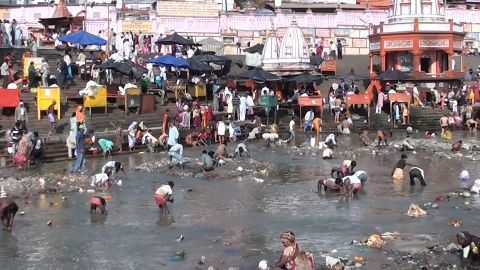 Centre launches 9 steps to clean Ganga
10 May 2016
Union Water Resources Minister Uma Bharti launched a series of initiatives to check pollution in the Ganga and improve sanitation practices among villagers staying along its banks in Jharkhand.
The initiatives included building drainage systems, toilets and better waste management systems in the region.
The project will be carried out under the Ministry's guidance with support from the UN Development Programme.
Namami Gange: IIT Roorkee joins, to crowdsource Rs. 50 lakh
25 Mar 2017
IIT Roorkee has decided to crowdsource Rs. 50 lakh in a year for the institute's Mission Save Ganga.
Students are planning bio-toilets along the river's banks, awareness drives in the locality, and a robotics competition for a drone that could map the river's pollution levels.
Other IITs have also submitted their plans on implementation of the Namami Gange project to the government.
Govt plans Ganga Volunteer Force with retired security-men
16 Apr 2017
The government is planning a Ganga Volunteer Force with retired servicemen, including former IPS officers, army and paramilitary personnel, and police.
It will work towards preventing pollution and desecration of the river, and will assist authorities in their Ganga rejuvenation programmes.
The teams will patrol the 2,525-km stretch along the Ganga across Bihar, Jharkhand, Uttarakhand, UP, and West Bengal.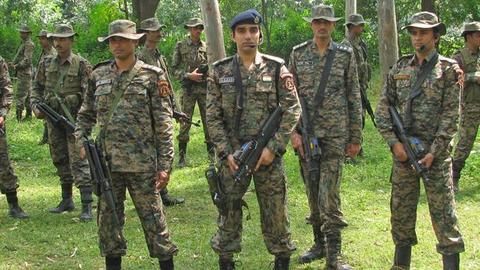 Workings of the Ganga Volunteer Force
Workings
The Girdhar Malviya committee, who recommended the force, has suggested five-year tenures for members.
A magistrate-level officer at zonal directorates will supervise teams.
A new custodian body termed the National River Ganga Basin Management Corporation will replace the current National Mission for Clean Ganga.
The NRGBMC will be headed by a director general of rank additional secretary or above for a five-year tenure.