Hand baggage screening
About
According to current security procedures, air travellers are required to attach separate tags on to their hand baggage.
These bags are screened, stamped by the Central Industrial Security Force (CISF) which contain details such as date, airline etc. and are again verified before the passenger boards the airplane.
This security process is neither followed in European countries nor in the United States.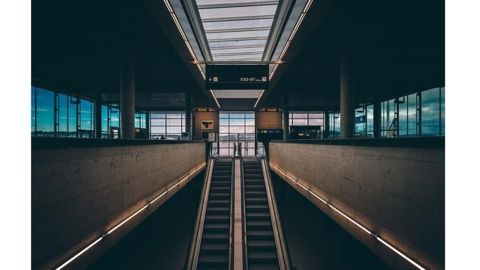 'Tagless travel' on the anvil
09 Dec 2016
Air travellers in India can soon look forward to a more streamlined security process.
A pilot project that will be put into place at five key airports - Delhi, Chennai, Kolkata, Hyderabad and Bengaluru - will do away with tagging of hand baggage.
If the project proves to be successful, it will be replicated across all airports.
E-boarding passes
FACT
According to Civil Aviation Secretary R.N. Choubey, "E-boarding cards have been allowed on a pilot project basis at Hyderabad. We are assessing how that project has fared."
Benefits of tag-free travel
Details
India witnessed 18.8% increase in domestic air travellers in the last one year.
Verifying and stamping tags on hang-baggages requires dedicated CISF personnel; doing away with this process would require lesser deployment of CISF across airports.
Passengers who lose tags and first-time travellers who are told only during security checks that hand-baggage tags are mandatory would greatly benefit from tag-free travel.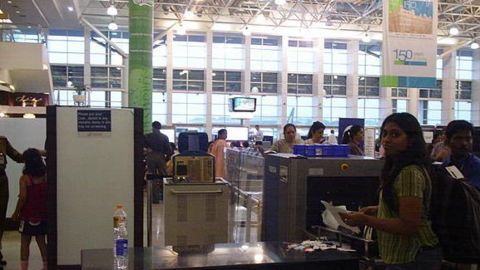 No baggage tags for hand-luggage at 7 airports
15 Dec 2016
Central Industrial Security Force authorities have decided to scrap the procedure of stamping hand luggage tags at 7 airports including in the 4 metro cities on a trial basis.
CISF DG O.P. Singh said the move was "to make it hassle free and convenient for passengers" travelling through airports.
The scheme would be rolled out in Mumbai, Delhi, Bangalore, Chennai, Kolkata, Ahmedabad and Hyderabad.
Hand baggage-stamping to continue after safety concerns
03 Mar 2017
The government's week-long decision to stop stamping hand baggage tags at major airports was withdrawn after concerns were raised by security agencies.
According to the civil aviation ministry, passengers no longer had to get their hand baggage stamped at Delhi, Mumbai, Bengaluru, Hyderabad, Kolkata, Kochi and Ahmedabad airports.
CISF however stated that security "modifications" were required at airports before allowing the same.
Stamping hand baggage to stop at Delhi, 6 other airports
30 Mar 2017
The Central Industrial Security Force stated that it will stop the process of stamping hand baggage at Delhi, Mumbai, Kolkata, Bangalore, Hyderabad, Ahmedabad and Cochin from 1 April.
CISF DG OP Singh said "security check will speed up and our staff will get more time to check suspicious baggage."
CISF conducted trial rounds of this in 2 phases, across 12 airports.