Blast in Bhopal-Ujjain train injures 6
07 Mar 2017
Six people were injured after an explosion went off in one of the compartments of the Bhopal-Ujjain express when it was near Kalapipal town in Shajapur, Madhya Pradesh.
Railway officials said "the blast occurred in a general coach of the train when it was on its way to Ujjain."
Three compartments were derailed as a result. The cause is yet to be ascertained.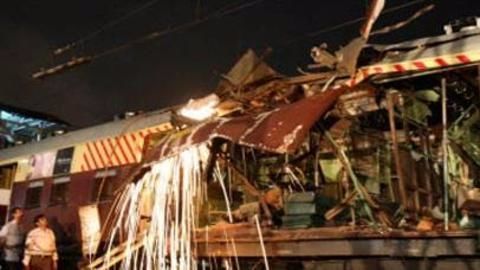 Bhopal-Ujjain train blast: MP's IG confirms it is terror attack
07 Mar 2017
Eight passengers have been injured after the blast aboard the Bhopal-Ujjain train this morning. The injured have been admitted to the hospital.
Madhya Pradesh's IG Law and order Makrand Devaskar confirmed that the blast was an IED triggered by a terrorist and that three people from Pipariya have been arrested so far.
Police and forensic experts have arrived at the spot to collect evidence.
Ujjain train blast: ISIS' first strike in India
08 Mar 2017
A low-intensity blast generated in the Bhopal-Ujjain train on Tuesday was the first attack by an IS module in India, and left 10 people injured.
MP and UP Police detained 8 members of the module; their leader Saifullah was executed in an encounter in Lucknow.
According to an intelligence official, the blast was merely a "trial-run" by the module, which has planned major attacks.
Telangana intel experts knew of Ujjain train blast beforehand
09 Mar 2017
Telangana intelligence experts were closely following the online activities of alleged ISIS members including Saifullah, reportedly linked to the Bhopal-Ujjain train blast, before the execution of their terror plan. But they missed the implementation narrowly due to lag in decrypting.
However, immediately after the blast, they could pinpoint the location of the suspects, and helped MP and UP police nab them quickly.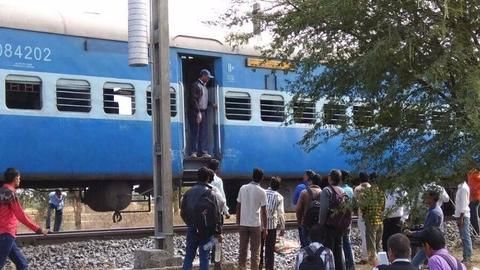 Ex-IAF officer mastermind of Bhopal-Ujjain train blast
10 Mar 2017
A former Indian Air Force (IAF) officer was among the two people caught by the UP Anti-Terrorism Squad (ATS) in connection with the Bhopal-Ujjain train blast.
Ghouse Mohammad Khan has reportedly served in IAF for 15 years, and was the mastermind behind the blast.
Daljit Singh Chaudhary, additional director of UP Police said he was a "hardcore member of the terror module".
Arrests in the case
FACT
The total number of arrests made in this case are 8, with UP Police arresting 5 members of the IS module and Madhya Pradesh Police having arrested 3 members. Saifullah, another member, was killed in Lucknow in the early hours of Wednesday in an encounter.
Bhopal train blast: A 'gift' from ISIS to India
17 Mar 2017
Ongoing investigations into the Bhopal-Ujjain train blast of 7th March have disclosed that the incident was meant to be an 'announcement' of the arrival of the Islamic State (IS) in India.
This announcement was made in a letter around the pipe bomb which caused the explosion.
The letter also named the strike as a 'gift' from Abu Bakr al-Baghdadi.