BJP set to script history in UP
FACT
BJP became the first party in Uttar Pradesh to cross the 300 mark in almost four decades. However, the BJP had not declared any CM candidate before the elections, relying massively on Narendra Modi's appeal and campaigning.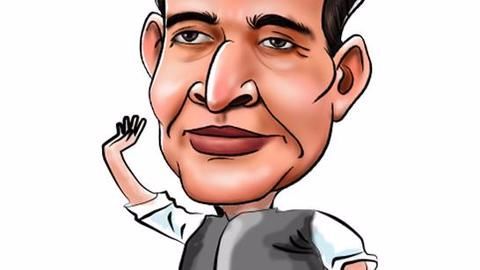 Rajnath Singh: The top contender in the race to CM
11 Mar 2017
The current Union Home Minister, Rajnath Singh who held the helms of BJP in 2002 is being considered the top contender in the UP CM's race.
MP from Ghaziabad, he campaigned extensively during the elections.
However, the big question is whether he will relinquish his union post to become the most powerful man in UP.
Let's explore who all are the contenders.
Yogi Adityanath: Where religion reigns supreme
Hindutva poster boy
Another candidate who has gained traction is BJP MP Adityanath, who by some factions is being viewed as the next CM.
12th Lok Sabha's youngest member at 26, he was elected from Gorakhpur in "1998, 1999, 2004, 2009 and 2014".
With a fierce backing of the RSS, he could gain considerable ground. However, caste configurations, particularly in eastern UP could kill his CM dream.
Srikant Sharma: Will friendship with Amit Shah come handy?
Team Amit Shah
Sometimes it helps to have friends in high places and this could ring true for Srikant Sharma, the BJP general secretary, and long-time spokesperson.
Sharma, contesting from Mathura is known to be a close aide of Amit Shah, the BJP honcho.
Sharma's dearth of political experience may impede his prospects, however, he could come out as UP's dark horse.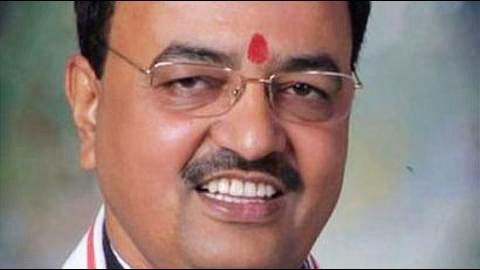 Keshav Maurya and Gangwar: Winning hearts and castes
Details
The BJP in order to appease the OBC electoral bank may give the state control to Bareilly MP Santosh Gangwar or State President Keshav Maurya and MoS Finance.
Maurya is from the Most Backward Caste; UP hasn't ever had an MBC CM.
Gangwar, a Kurmi has a sound ground for a win as his community has a stronghold in the Rohelkhand region.
Will the Brahmins rise to the occasion?
The forward march
Amongst the Brahmins, the top names include Gajipur MP and junior railway minister- Manoj Sinha.
Regarded as a mouthpiece of the UP upper castes he enjoys Both Modi and Shah's confidence.
Another close aide of Modi is Dinesh Sharma, the national vice-president and Lucknow's mayor.
He too represents the Brahmins which have a potent presence among the UP forwards.
Rajnath dismisses talk of him being UP CM
15 Mar 2017
Union Home Minister Rajnath Singh has dismissed reports of him being a probable candidate for the UP Chief Minister's post, saying, "these discussions are futile and unnecessary."
Party sources did not name the candidate for the post, but said that the party would appoint a very capable person.
The BJP will meet on March 16 to decide on the candidate.