The deadly Uri attack, India's surgical strikes
Introduction
On 18 Sep'16, four heavily armed terrorists killed 17 Indian Army soldiers and left 19 critically injured in a terror attack at the army's administrative base in Uri.
On 29 Sep'16, in response to the Uri terror attack, Indian special forces conducted "surgical strikes" to eliminate terrorists in Pakistan occupied Kashmir.
They had attacked seven terror launch pads across the Line of Control.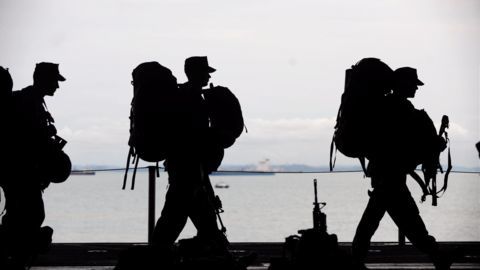 Mutilation of BSF soldier angers Indian Army
29 Oct 2016
Indian Army vowed "revenge" after a Border Security Force personnel, Mandeep Singh, was killed and his body mutilated by terrorists aided by Pakistan's troops in Kupwara district's Machil sector along the LoC.
Singh was retaliating to a ceasefire violation when he was killed due to his weapon's malfunction.
Officials said Pakistan had been violating the ceasefire over last few days and abetted infiltrating militants.
Pakistan carried out 57 ceasefire violations on the borders
Figures
About 405 incidents of cross-border firing in Jammu & Kashmir have reportedly taken place resulting in the death of nearly 16 civilians along the border in 2015.
Of the 405 incidents, 152 took place along the LoC and 253 along the International Border.
Figures reveal that since India conducted surgical strikes in PoK, Pakistan has carried out 57 ceasefire violation on the borders.
Indian Army hits back; destroys four Pak Army outposts
01 Nov 2016
Exactly a month after conducting "surgical strikes" in Pakistan-occupied-Kashmir, the Indian Army once again went into the assault mode in North Kashmir's Keran sector in Kupwara district.
In a massive fire assault, the Army destroyed four Pakistani Army's outposts along the Line of Control (LoC) in the Keran sector.
According to the Army's Northern Command, heavy casualties have been "inflicted" on Pakistan's side.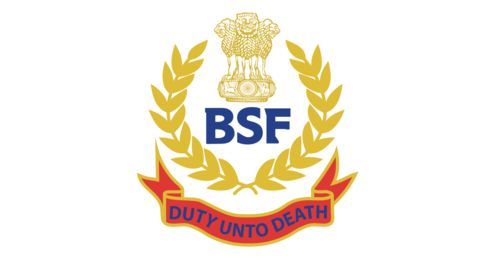 8 civilians killed by Pak, BSF retaliates heavily
02 Nov 2016
In the latest round of ceasefire violations, Pakistani troops killed 8 civilians including 2 minors and injured 25 others at Samba, Rajouri, Jammu, Poonch, Ramgarh, Nowshera and Balakote.
The BSF responded by destroying 14 camps of the Pakistan Rangers along Ramgarh and Arnia sectors of the LoC.
Indian forces have begun evacuation of civilians from border areas, and have set-up 20 camps for civilians.
Ceasefire violated in Akhnoor, 286 violations so far
15 Nov 2016
Sources stated that Pakistan resorted to unprovoked firing along the LoC in Akhnoor, Jammu and Kashmir; this is the 286th ceasefire violation since the Uri attacks.
Pakistan had earlier accused India of killing several of its soldiers and civilians and hauled up the Indian High Commissioner for the same.
Ceasefire violations have inflicted significant civilian and military casualties on both sides of the LoC.
Army kills 2 terrorists, combing operations underway
22 Nov 2016
Two terrorists were neutralized by the army in Bandipora in Jammu and Kashmir.
Authorities have cordoned off the region and initiated combing operations to sanitize the area; the army had received a tip about terrorists hiding in Hanjan in Bandipora, following which they initiated the operation.
Several infiltration bids have been foiled in J&K since the start of the ceasefire violations in the region.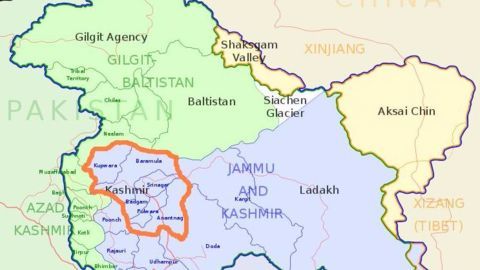 3 soldiers killed as terrorists attack army convoy
18 Dec 2016
An army convoy was shot at by 2 motorcycle-borne terrorists wearing pherans along the Srinagar-Jammu highway in south Kashmir's Pulwama district.
3 soldiers were killed in the attack, taking the toll of martyred soldiers in 2016 to 87, "the bloodiest year since 2008 for security personnel in Jammu and Kashmir".
The terrorists fled the spot and a huge manhunt is ongoing in the district.
Attack on Srinagar-Jammu highway despite strong warning
19 Dec 2016
A day before a convoy of Rashtriya Rifles was attacked in the Kadlibal area in Pampore, intelligence agencies dispatched warnings of a "possible terror attack" on the Srinagar-Jammu highway.
They had also mentioned that convoys being targeted with Improvised Explosive Devices was a strong possibility.
According to a senior official, a message on human intelligence was dispatched at 12:30 pm on Friday.
Two soldiers injured in face-off with terrorists in Bandipore, J&K
29 Dec 2016
Two army soldiers were injured by terrorists holed up in the Shahgund (Hajin) village of Bandipora district, the army was tipped off about the terrorists after which they cordoned off the village.
Meanwhile, intelligence agencies said the perpetrators of the Nagrota attack were assisted and transported by locals.
Efforts are underway to identify the terrorists' local contacts.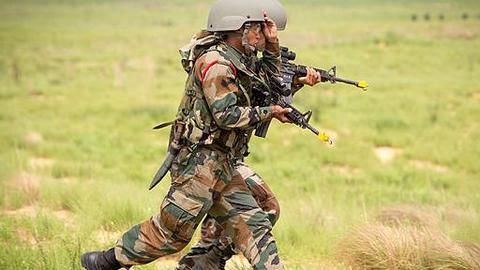 Terrorist killed by Army in Baramulla
03 Jan 2017
A terrorist was killed by security forces in Sopore in Baramulla district by the 52 Rashtriya Rifles; soldiers launched a search operation in Haritar Tarzoo village on receiving information about terrorists in the area.
Terrorists opened fire on soldiers during the search, and one of them was killed in retaliatory firing.
A search is on for the others, and more details are awaited.