The origins of WhatsApp
Origin
In 2009, two ex-Yahoo employees, Brian Acton and Jan Koum founded WhatsApp.
Koum chose the name "WhatsApp" and after several failures with the initial model, was ready to give up but Acton convinced him to stay.
After several attempts, WhatsApp was launched in the app store for iPhones in November 2009.
The Blackberry version of the app was released just 2 months later.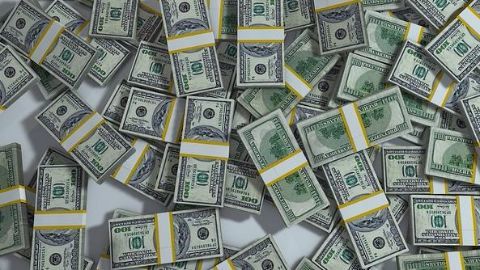 What was the source of WhatsApp's revenue?
Revenue
Firstly, WhatsApp was set up with almost zero investment, and employed just 55 people who served millions.
Jan Koum and Brian Acton, the founders of WhatsApp, made money in two ways.
They charged every iPhone user a one time $0.99 fee for installation.
They also charged every Android user a fee of $0.99 every year after free service for the first year.
Facebook acquires WhatsApp in its biggest deal
Acquisition
Months after a venture capital financing of $1.5 billion, Facebook announced its acquisition of WhatsApp for $19 billion - its biggest ever deal till date.
Of the $19 billion, Facebook, advised by Allen & Co., paid $4 billion in cash, $12 billion in Facebook shares and $3 billion in restricted stock units granted to WhatsApp founders Jan Koum and Brian Acton.
WhatsApp Web
FACT
In January 2015, WhatsApp announced the availability of WhatsApp web, a platform that mirrored WhatsApp on the web browser. Initially it was only available to Android, BlackBerry and Windows Phone users. Later on, it also added support for iOS, Nokia Series 40, and Nokia S60.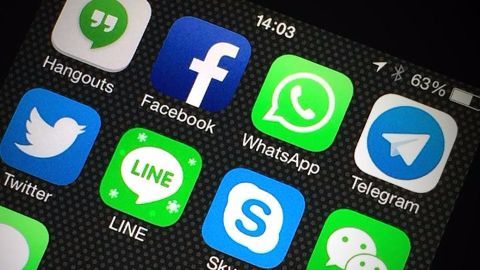 WhatsApp to withdraw support for several platforms
1 Mar 2016
WhatsApp was set to withdraw support for several mobile platforms this year.
The platforms include Blackberry (including BB10), Android 2.1, Android 2.2, Symbian 40, Symbian 60, and Windows Phone 7.1.
WhatsApp justified its reason saying that 99% of today's mobile market consists of Android (above 2.2), iOS and Windows Phone 8 (and above) devices.
WhatsApp said the decision was "not an easy one".
Monthly WhatsApp users
FACT
As of 2016, the number of active monthly users of WhatsApp worldwide amounted to 1 billion people, up by 300 million from the 700 million monthly active users in January 2015.
WhatsApp allows document transfer
2 Mar 2016
Years after its launch, the Facebook-owned WhatsApp Messenger has finally introduced the ability to send documents over chats.
The feature is visible in the most recent builds available online for use on both Android as well as iOS devices.
For now, users can only send pdf files but the file support is likely to expand in future.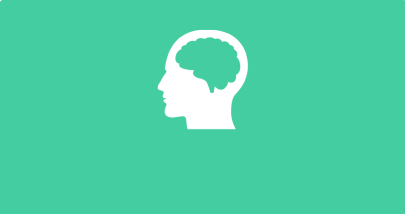 End-to-end encryption introduced
FACT
In April 2016, WhatsApp introduced end-to-end encryption for all users, which means that now, even WhatsApp servers would be unable to read messages sent via the platform. The move is a huge victory for online privacy activists.
WhatsApp video calling now available
15 Nov 2016
WhatsApp has launched its video calling feature for all its users across iOS, Android and Windows; users can choose between voice and video calls when using the call feature.
The move sees WhatsApp catching up with a number of rivals, including Facebook Messenger, Skype, FaceTime, Viber, LINE and Duo.
In a statement WhatsApp said, "we want to make these features available to everyone."
WhatsApp introduces streaming, GIFs for Android
06 Dec 2016
WhatsApp has released 2 new features for users on its Android platforms.
The first one now enables users to watch videos before they are downloaded on the phone, similar to streaming; the second feature allows users to convert 6 seconds of any video into a GIF to share with contacts.
This is the first major update since the video-calling feature was released.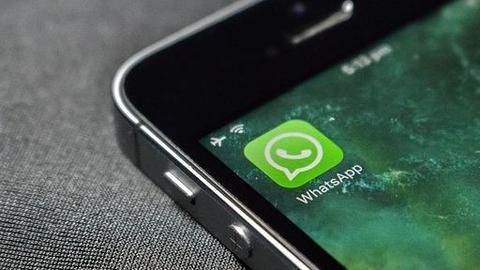 WhatsApp stops working on older iPhones, Android systems
03 Jan 2017
WhatsApp has stopped working on older iPhones and Android systems; currently the app has stopped working on Android 2.1, 2.2, iPhone 3GS or iOS 6 and Windows Phone 7.
WhatsApp said anyone with older handsets should migrate to newer ones to continue availing the service.
It wants to ensure that it remains secure, some of which depends on the features of the newer operating-systems.