Mulayam: CM to be decided by the party legislators
01 Dec 2016
Samajwadi Party chief Mulayam Singh Yadav said that the party legislators would choose the chief ministerial candidate after the 2017 Uttar Pradesh Assembly elections.
Mulayam's comment was viewed by many as another setback to Akhilesh Yadav, who was recently removed from party's State president post.
The post was given to his uncle Shivpal Yadav and it is known that the nephew-uncle don't get along.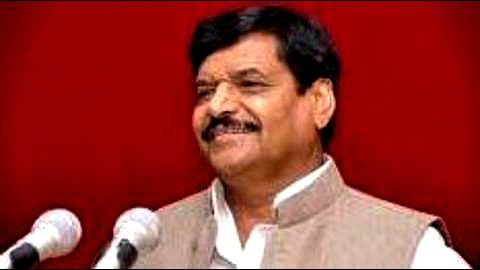 Chasm between UP SP chief Shivpal and Akhilesh widens
26 Dec 2016
State party chief Shivpal Yadav and CM Akhilesh Yadav's uncle reproached the latter over the issue of parallel list of candidates.
Shivpal's choice of 175 candidates hasn't gone down well with Akhilesh who intends to release his own list.
Earlier on 24 December, Akhilesh had met first-time MLAs at his residence and assured them of getting party tickets angering Shivpal Yadav.
Mulayam releases list of candidates, Akhilesh loyalists ditched
28 Dec 2016
Mulayam Singh Yadav affirmed that his party would go solo while releasing the list of 325 candidates for the coming Assembly elections.
In a major snub to CM Akhilesh Yadav, many of his loyalist MLAs and Ministers were not included on the list.
The MLAs he disapproved found place on the list.
He was out on tour when the list came out.
The case of contentious list: Brother favoured over son
28 Dec 2016
In the list released by Mulayam Singh Yadav, 10 ministers who were sacked by Akhilesh over the last few months were included in the list of 325 candidates.
However, 3 of Akhilesh's loyalists - "Ayodhya MLA Tej Narain Pandey, expelled from the party by Shivpal, Arvind Singh 'Gope' and Ram Gobind Chaudhary" who faced the wrath of Shivpal Yadav were left out.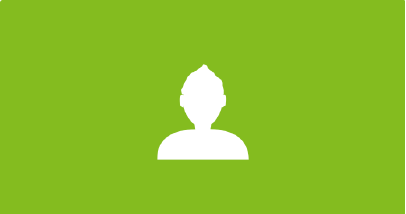 UP dismissals: Tit-for-tat in the Samajwadi 'Pari-war'
FACT
Visibly upset with the list of candidates, CM Akhilesh Yadav sacked the husband-wife duo of Sandeep (Rajkiya Nirman Nigam) and Surabhi Shukla (Awas Vikas Parishad), known to be Shivpal Yadav loyalists from important state corporation positions.
Akhilesh releases parallel list of 235 candidates in UP
30 Dec 2016
Giving a new turn to UP elections, UP CM Akhilesh Yadav released a list of 235 candidates for the upcoming assembly election.
Akhilesh announced tickets to his loyalists who had been left out of SP supremo Mulayam Singh Yadav's official list of 325 candidates.
Arvind Singh Gope, Pawan Pandey and Ram Govind Chaudhary are expected to contest on different symbols as independent candidates.
Mulayam expels Akhilesh, Ram Gopal from SP for 6 years
30 Dec 2016
Samajwadi Party supremo Mulayam Singh Yadav has expelled UP Chief Minister Akhilesh Yadav and Ram Gopal Yadav from the party for six years on the grounds of indiscipline.
He mentioned that Ram Gopal has destroyed Akhilesh's future.
A while back, he had issued show cause notices to UP Chief Minister Akhilesh Yadav and SP minister Ram Gopal Yadav for anti-party activities.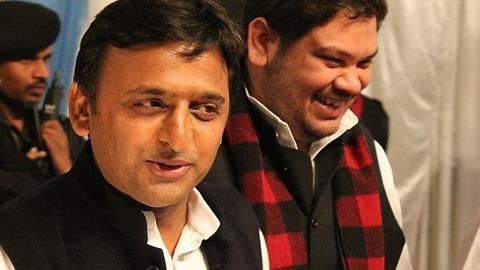 Truce between Akhilesh Yadav and Mulayam Singh Yadav
31 Dec 2016
In a dramatic turn of events, Mulayam Singh Yadav revoked the expulsion of Akhilesh and Ram Gopal Yadav post his meeting with his son.
Earlier today, Akhilesh Yadav had said he is not separate from his father and would win UP elections and present it as a gift to his father.
UP leader Azam Khan acted as a mediator to resolve the father-son dispute.
SP Convention announces Akhilesh to be the new party chief
01 Jan 2017
At an SP National Executive meet convened by Ram Gopal Yadav, it was announced that Akhilesh Yadav would be the new SP national president; he also proposed the sacking of Amar Singh and the removal of Shivpal Yadav as the state SP chief.
Party supremo Mulayam had urged party-workers to avoid the meeting.
It is unclear whether the decisions would be implemented.
Samajwadi Party implodes over party symbol, EC may intervene
02 Jan 2017
As the Samajwadi Party in-fighting intensified, sources said Akhilesh Yadav approached the EC to retain the party's cycle symbol; Mulayam also demanded the same and the EC will decide on the matter shortly.
Party cadre also shifted alliances, with Naresh Agarwal openly defying his expulsion ordered by Mulayam.
Political opponents took advantage of the situation, realigning their political campaigns to leverage the situation.