About North Korea and its nuclear programs
Introduction
For over decades now, North Korea has been the most secretive country; its nuclear weapons program has its roots in the 1950s.
It is believed that the country possesses over 1,000 missiles of different capabilities, including long-range ones that could strike the US.
The country's nuclear program progressed over decades; from tactical artillery rockets during the 1960-70s to the present day's nuclear warheads.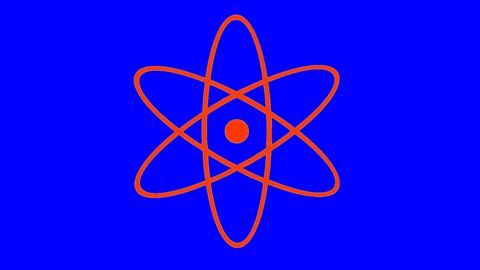 North Korea joined the NPT in 1985
NPT
The Nuclear Non-Proliferation Treaty came into force in 1970.
Its objective is to avoid the spread of nuclear weapons technology, encourage peaceful uses of nuclear energy, and achieve nuclear disarmament.
North Korea joined the NPT in 1985; the International Atomic Energy Agency (IAEA) charged N-Korea of violating the treaty in 1993.
Amid suspicions that it was developing nuclear weapons, N-Korea threatened to quit NPT.
N-Korea was violating the NPT
2002-06
In 2002, the US revealed N-Korea was violating the treaty and operating a secret nuclear program; while N-Korea expelled IAEA inspectors.
In 2003, after quitting the NPT, N-Korea reactivated its nuclear facilities; it tested missiles and declared that it possessed nuclear weapons.
After the failure of talks between N-Korea, S-Korea, US, China, and Japan during 2003-06, N-Korea tested its first nuclear weapon in 2006.
Nuclear weapon tests in North Korea
2006-13
In October 2006, North Korea announced it had conducted its first nuclear weapon test with a yield of 1 kilotonne.
In May 2009, a second nuclear device with a yield of 5 kilotonnes was detonated.
In February 2013, the third nuclear test with a yield of 6-7 kilotonnes was conducted.
The tests invited harsh condemnation and international sanctions that aimed to cripple N-Korea's economy.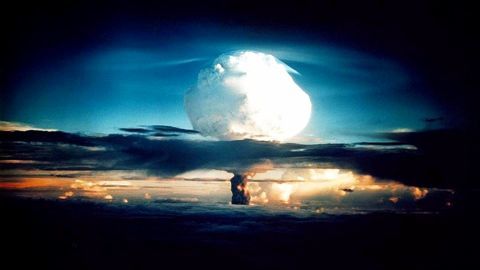 North Korea claims successful thermonuclear detonation
Hydrogen Bomb
On 6 Jan'16, North Korea detonated a nuclear weapon of unknown yield, which was claimed by the country as a hydrogen bomb.
N-Korean state media reported the test conducted near Punggye-Ri nuclear facility was successful.
The European-Mediterranean Seismological Center said the epicenter of the detonation was 2km underground.
The nuclear weapon test caused a seismic yield of 5.1, according to the US Geological Survey.
What is a thermonuclear weapon?
FACT
A thermonuclear weapon/hydrogen bomb produces a fusion reaction where colliding nuclei form new nuclei. These weapons generate explosions that are several times more powerful than atomic bombs.
Japan and South Korea - North Korea's targets?
Japan, South Korea
North Korea-Japan dispute is due to several reasons like Japan's rule over Korea till 1945, N-Korean nuclear facility inspections, etc.
Despite few attempts, ties between North and South Korea haven't improved after the Korean War (1950-53).
N-Korea launched two missiles into the sea between Japan and S-Korea in 2003; and a short-range missile into 'Sea of Japan' ahead of an NPT meeting in 2005.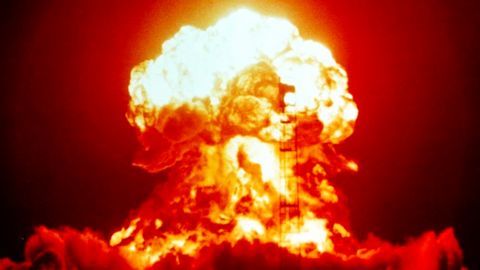 North Korea successfully conducts fifth nuclear weapon test
10 Sep 2016
North Korea has - in continued defiance of the United Nations' resolutions - conducted its fifth nuclear weapon test.
A 5.3-magnitude tremor was detected near the nuclear weapon test area.
South Korea said the yield of the explosion could be ten kilotonnes while other expert findings suggested it was over 20 kilotonnes.
It could be N-Korea's biggest-ever nuclear test indicating the country's nuclear advancement.
US warns the North of serious consequences
FACT
World leaders, including US President Barack Obama and S-Korean President Park Geun-Hye, expressed anger. Japan adamantly protested while China opposed the nuclear test; the US warned N-Korea of "serious consequences" including additional sanctions.
Sanctions to follow N. Korea's latest nuclear test
11 Sep 2016
US Special Envoy to North Korea, Sung Kim stated that the US, Japan and South Korea were considering imposing unilateral sanctions against North Korea after its latest nuclear test.
These sanctions will be in addition to UN Security council sanctions that are to be imposed shortly.
The North however, defended the tests saying is was to protect North Korean interests against US blackmail.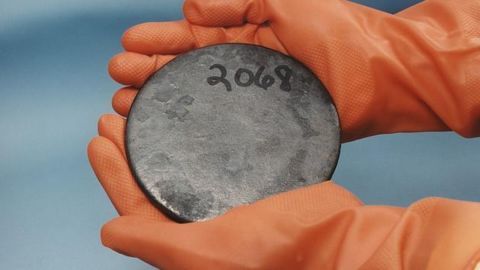 N.Korea has enough uranium for 6 nukes a year
15 Sep 2016
Experts have assessed that North Korea has ramped up its uranium enrichment capabilities, and will have enough fissile material for 20 nuclear bombs by year's end.
Siegfried Hecker, an expert on North Korea's nuclear capabilities said the expanded enrichment capabilities can produce 6 additional bombs every year.
A study published by the Johns Hopkins University said Pyongyang is producing 150kg of highly-enriched uranium annually.
North Korea to test launch of ICBM
02 Jan 2017
North Korean leader Kim Jong-Un said that his country was close to testing the launch of an intercontinental ballistic missile.
In a televised New Year's Day speech, Kim said, "Research and development of arms equipment is actively progressing and ICBM rocket test launch preparation is in its last stage."
North Korea has been under UN sanctions for nuclear and ballistic missile tests since 2006.