Philippines: The heartland of natural disasters
Introduction
The Philippines faces the western Pacific where most equatorial waters power storms are born causing "about 20 typhoons a year."
60% of the Philippine population lives in the coastal areas with inadequate evacuation plans making them easy casualties.
Moreover, the Philippines is placed over the Pacific's earthquake and volcano Ring of Fire which is prone to earthquakes and the deforestation makes mudslides common.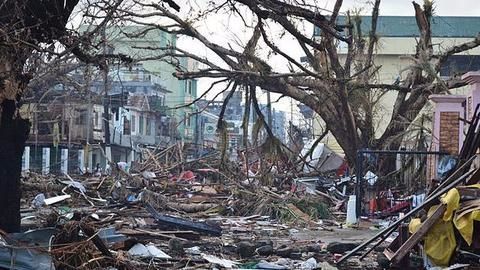 Philippines hit by Typhoon Haiyan, wreacks havoc
08 Nov 2013
Typhoon Haiyan or the Super Typhoon Yolanda was one of the "most intense tropical cyclones on record".
It originated in Pohnpei in the Federated States of Micronesia on November 2, 2013, and intensified.
According to the Hong Kong Observatory, the typhoon gathered the "maximum ten-minute sustained winds at 285 km/h (180 mph)" prior to landfall in the central Philippines.
Almost 10,000 people killed in Super Typhoon Haiyan
FACT
The unofficial death toll for Super Typhoon Haiyan which rocked the Philippines was said to have surpassed 10,000 people.
Super typhoon Haima causes widespread destruction in Philippines
20 Oct 2016
Typhoon Haima slammed into the northeastern Philippines coast, uprooting thousands and terrorizing millions of Philippines residents.
This is the strongest typhoon to hit the country in the last three years.
It made a landfall over the town of Penablanca in the province of Cagayan; the United Nations Office for the Coordination of Humanitarian Affairs said 5 million people were at high risk.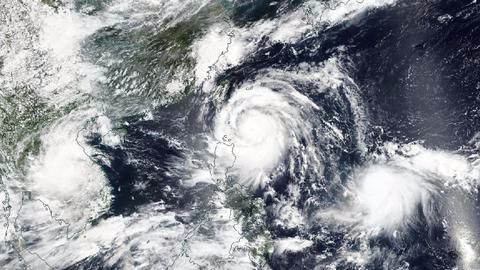 Philippines on red alert; Nock-Ten typhoon heading its way
25 Dec 2016
The US Joint Typhoon Warning Center said that the Nock-Ten typhoon was roaring towards the east coast of Philippines.
With a wind speed of almost 150mph (240km/h), it is expected to make a landfall today in the Bicol region.
Dozens of ports have been shut down, as the officials expect an occurrence of deadly two-metre (6.6ft) waves.