Earlier rules for police verification for passports
Introduction
Anyone applying for a new passport or re-issuance has to go through police verification.
For re-issuance purposes, depending on records available in the Passport Seva system, post-passport verification takes place.
In accordance with the 2014 rules, police took on an average 40 days to verify a passport applicant.
However, this was a major improvement over the 2013 rules where the verification took 51 days. Almost 99 lakh passports issued in a year
FACT
The Ministry of External Affairs' annual report 2014-15 confirmed that the Government of India, in total, issued 98.80 lakh passports in a year.
Postmen may replace policemen for passport verification
8 Jul 2015
Amongst the proposals aimed at reducing the lag in the dispensing of passports is to use postmen for verification of the credentials of an applicant.
Many passport officers in the country have objected to the idea contending that it can never be a fool proof mechanism and may invite fraudulent documents.
Currently, a pilot project is being conducted in a few cities including Bengaluru.
Online police verification to lessen processing time
13 Jul 2015
Government is all set to make the police verification for issue/renewal of passports an online affair.
This will cut the processing time from 20 days to less than 7 days.
A SP level officer will have access to databases such as the National Population Register (NPR), Aadhaar and Electoral Photo I-Card via the Crime and Criminal Tracking Network System (CCTNS) for online verification.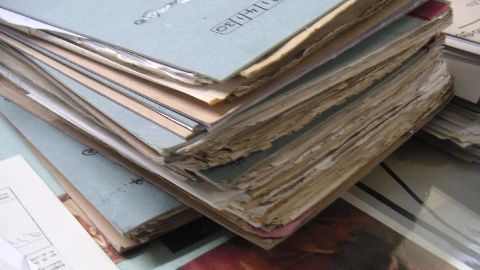 'Police IT' using criminal records to verify passports
27 Jul 2015
To make passport verification faster, a pilot project in Bangalore named 'Police IT' is being rolled out, which will introduce police database for verification purposes.
The system will use criminal records from police to verify the background of the applicant and will be the first anywhere in India.
This will reduce the time taken for passport verification time to less than seven days.
No more police verification for passport reissue
6 Aug 2015
In accordance with the new rules, Indian citizens do not need police verification for passports renewal.
This is aimed to cut down the time taken to process passport renewal.
Earlier this process could take as many as 15-20 days.
MoS for external affairs VK Singh said this applies only if "the first passport had been issued on the basis of clear police report".
Getting passports now made easier
27 Jan 2016
To ease the process for applying for a new passport under the 'normal' category, the government has decided to do away with police verification for the issuance process.
External Affairs Minister Sushma Swaraj said that applications "with an affidavit of no criminal case" will be sufficient for issuing passports.
Police verification will take place after issuance of the passport via the "mPassport Police App".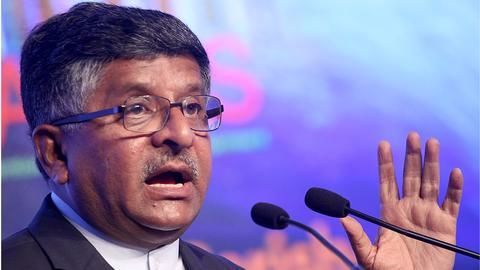 Passport available online under digital India
16 May 2016
Telecom and IT Minister Ravi Shankar Prasad informed the Lok Sabha that under the digital India initiative, the passport service would be made available online.
Prasad said other services being provided online include income tax, immigration, core banking, pension grievance redressal, courts, police, RTI, utility payments.
The government aims to make huge savings by introducing these services online.
Passport application procedure simplified
24 Dec 2016
Single mothers, adopted children, sadhus/sanyasis will now find it much easier to apply for their passports.
The online passport application form requires the applicant to enter the name of the father/mother/legal guardian making it easier for single parents to apply for their children.
Sadhus and sanyasis can now name their spiritual guru in place of their biological parents' names.