Government's crackdown on black money
Introduction
PM Narendra Modi had announced on 8 Nov'16 that old ₹500 and ₹1000 currency notes would be rendered invalid from 12:00 am, 9 Nov'16.
The government claimed that the demonetization was a crackdown on black economy and an effort to reduce corruption and stop counterfeiting of bank notes used for funding terrorism.
New ₹500 and ₹2000 notes were being circulated from 10 Nov'16.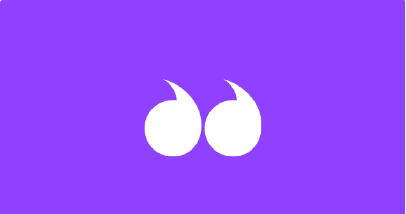 Maximum references to the ED for investigation
FACT
According to the Income Tax department, its investigation unit in Bengaluru had sent the maximum references - eighteen - to the ED for investigations under Prevention of Money Laundering Act.
Income Tax Dept. carried out over 400 raids
IT Department
After 8 November, the Income Tax Department in India has carried out 400 investigations (as of 7 Dec).
It also referred over 30 cases to the Enforcement Directorate and the Central Bureau of Investigation for further investigation under Prevention of Money Laundering Act (PMLA) and other anti-corruption laws.
It also unearthed over ₹2,000 crore in unaccounted income and ₹130 crore in raids across India.
Chandni Chowk's Axis Bank branch raided
FACT
On 9 December, the Income Tax department officials in Delhi raided the Axis Bank branch in Chandni Chowk. They discovered that 15 accounts at the branch were fake and over ₹450 crore had been deposited in them.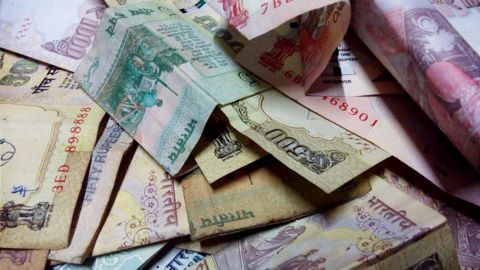 Money laundering racket unearthed in Chennai
Chennai
On 8 December, the IT Department unearthed a money laundering racket, seizing ₹105 crore and gold bars worth ₹35 crore from eight premises in Chennai and three in Vellore.
On the next day, three men with ₹90cr in old notes and ₹9.63cr in the new ₹2000-notes were also arrested.
The IT Department seized 127 kg gold from premises belonging to an industrialist Sekhar Reddy.
Sekhar Reddy, a former TTD Board member
FACT
Reddy, a prominent industrialist in Tamil Nadu, was a former member of the Tirumala Tirupati Devasthanam Trust Board. Andhra Pradesh CM Chandrababu Naidu ordered his removal from the board following seizures of gold and huge amounts of cash.
₹44cr and 82kgs gold seized in three different raids
11 Dec 2016
Three raids across India yielded over ₹44 crore, including ₹32 crore in new banknotes and 82 kg of gold.
The Delhi Police's Crime Branch raided the office of T&T Law Firm's in South Delhi.
In Karnataka, the Income Tax Department reportedly raided a hawala dealer in a remote town called Challakere.
The IT Department in Tamil Nadu's Vellore raided a businessman Sekhar Reddy.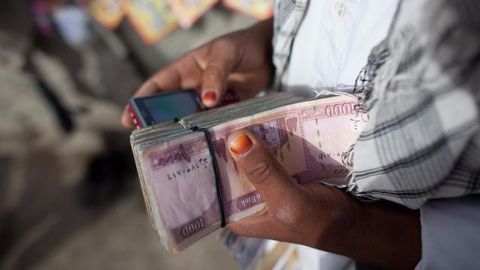 Vellore: The biggest confiscation of black money post-demonetization
Three Raids
About ₹13.65cr, including ₹2.6cr in new currency, from T&T Law Firm were seized; its promoter Rohit Tandon is reportedly absconding.
Nearly ₹5.7cr in new notes, 32kg of gold, ₹90 lakh of old notes inside the Challakere hawala dealer's house were seized.
₹24cr in new banknotes and 50kgs of gold from Sekhar Reddy in Vellore were seized - the biggest confiscation of black money post-demonetization.
RBI official arrested for alleged involvement in illegal currency exchange
13 Dec 2016
A Senior Special Assistant of Reserve Bank of India has been arrested from Bengaluru by CBI on Tuesday for his alleged involvement in illegal conversion of currency notes.
Since the demonetization announcement after 8th Nov, more than Rs. 250 crore have been seized in various raids across the country.
Further details on this case are awaited.
Raids across India recover huge sums of money
15 Dec 2016
Raids conducted by the CBI, IT, ED, and police officials in Delhi, Pune, Panjim and Bangalore, unearthed hundreds of crores in old and new notes; jewellery was also recovered from several of the locations.
At the Bank of Maharashtra's Parvati branch, IT officials seized ₹10 crore cash in new ₹2000 notes.
Meanwhile, district credit cooperative banks in Maharashtra received ₹5000 crore in just 4-days.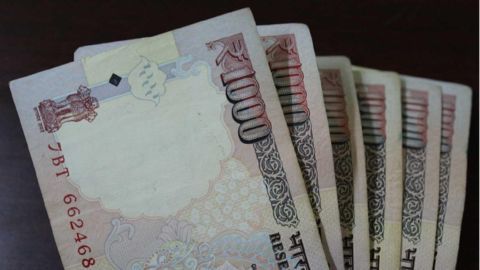 4 banks involved in laundering ₹12,357 crore outside India
16 Dec 2016
Data accessed by the Directorate of Enforcement revealed that from January 2014-2016, ₹12,357 crore has been remitted outside India.
Altogether 5 cases have been filed against 4 banks, two of which are against Oriental Bank of Commerce, one against ICICI Bank, Bank of Baroda and IndusInd Bank respectively.
A statement reads, "Investigations into the cases have prima facie revealed involvement of bank officials."
IT department bags ₹2,900 crore black money
17 Dec 2016
Post the demonetization announcement, the income tax department of India carried out 586 raids across the country.
These raids yielded more than ₹300 crore in cash seizures, ₹79 crore in new ₹2,000 notes and unaccounted income worth ₹2,600 crore.
The state of Tamil Nadu yielded most cash where more than ₹100 crore was bagged in a single raid in Chennai.
CBI arrests 2 senior RBI officials over demonetization scandal
17 Dec 2016
CBI arrested 2 RBI officials for involvement in illegal transaction of ₹1.99 crore in demonetized currency in Bengaluru.
Senior Special Assistant Sadananda Naika, Special Assistant A.K Kavin of the Cash Department were involved in a criminal connivance to aid illicit exchange of the old notes.
The CBI suspects more RBI officials are involved in this case.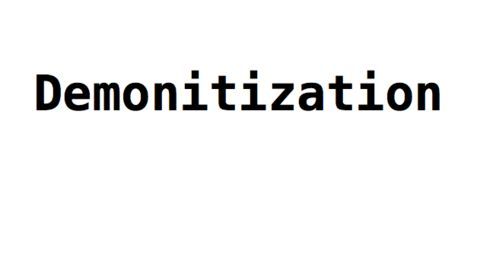 Cooperative banks milking the demonetization cow
18 Dec 2016
The cooperative banks (DCCBs) suffering losses saw deposits of over ₹9,000 crore in almost 17 states between November 10 and 15.
These banks allowed those who had connections in the DCCBs to change their black money into the new notes.
DCCBs are usually opened by farmers with marginal income and Kerala and Punjab DCCB accounts saw a ₹1,810 crore and ₹1,128 crore deposit respectively.
Banned notes worth ₹250 crore converted into gold
24 Dec 2016
The Income Tax Department on Friday carried out a fresh round of searches on bullion traders.
₹250 crore worth unaccounted sales of gold were discovered.
Four bullion dealers in Karol Bagh and Chandni Chowk, New Delhi were interrogated and it is alleged that they exchanged banned currency notes worth ₹250 crore with gold bars in the last few weeks.