Coleus is perhaps the most wonderful way to add color to your summer garden. Easy to grow and low-maintenance, the variety of colors and patterns in almost unbeatable! Unlike flowers, where you need to wait for blooms for a splash of color, Coleus is instant! If you haven't given it a try yet to liven up a dull pot, then you MUST!!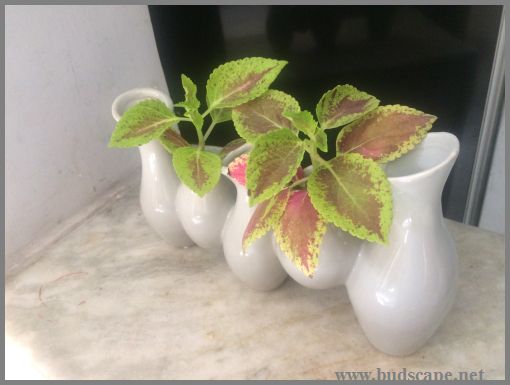 So from the Plant growing in my garden, i'd brought some clippings indoors for a flower vase in our kitchen. Then, we left for Diwali holidays and i came back to discover the clippings as fresh as ever unlike the wilted roses next to them. I had a hunch that they might have rooted while sitting in water and look what i discovered..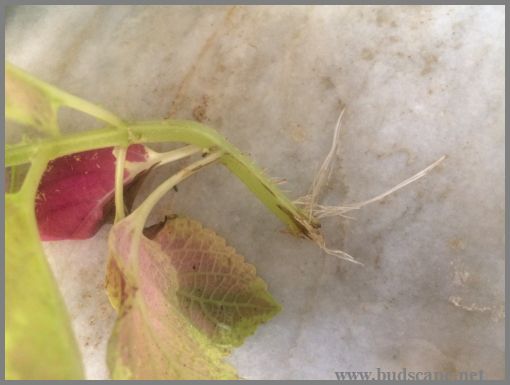 Indeed!! Being a soft stem plant it sprouted roots easily and quickly! I do feel that propagating coleus in water is even better than doing so in soil because you don't have to worry about the cuttings wilting with lack of water or drying up from the direct sun outdoors. Also, it is quick!
Notice the size of the roots..

I love the thrill of rooting plants in water having experimented with portulaca, tulsi, mint, geranium and now coleus! I think i am now going to plant some clippings in the small transparent vases on our dining table and capture the process. Also, i am curious to see how long they survive indoors.
Stay updated if you are curious too!
Subscribe in a reader
JOIN OUR GARDENING COMMUNITY ON FB FOR MORE TIPS AND TRICKS!