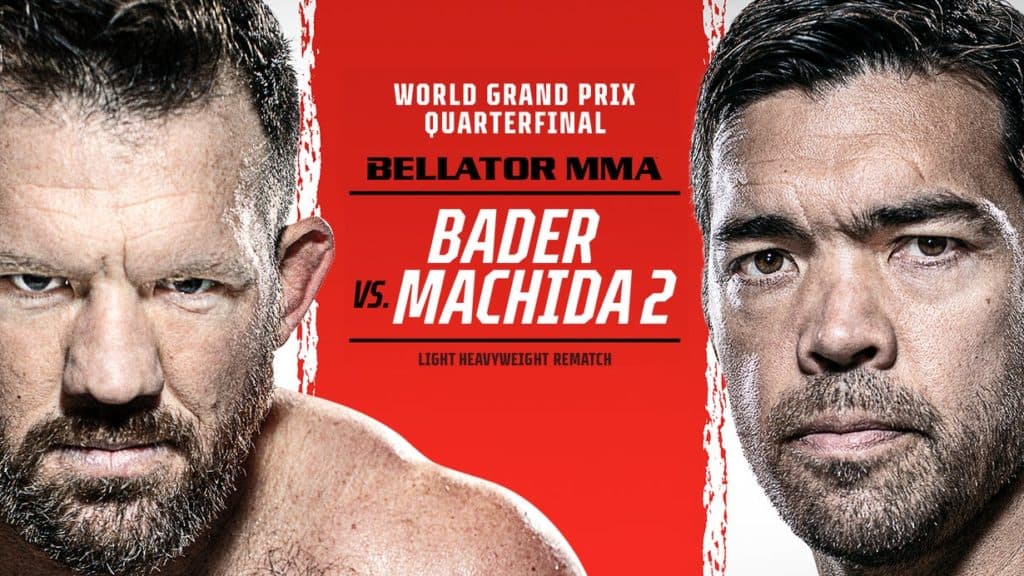 On Friday, April 9, Bellator 256: Ryan Darth Bader vs. Lyoto The Dragon Machida will take place at the Mohegan Sun Arena for the Quarterfinals of the Bellator Light Heavyweight Grand Prix. This will be a rematch for Ryan Bader and Lyoto Machida, as in 2012 they met in the UFC on Fox 4 event – Shogun vs. Vera, where the Brazilian defeated with a KO at 1:32 of the second round. Therefore, both fighters will put everything on the table to take the win in this rematch.
How Did Ryan Darth Bader Get Here?
On one side, we will have 37 year old Ryan Bader, the World Heavyweight Champion who has always had a past linked to wrestling. Since high school, he has won two state championships and was ranked #4 in the country. He made his debut in the UFC 12 years ago where he has a record of 27 wins, 12 of them through KO, and 6 defeats.
Darth Bader, in his last three submissions, has had a victory against the 44-year-old Russian at 35 seconds of the first round with TKO last January 26, 2019. In addition, he also had a no result bout against Cheick Kongo due to an accidental thumb in the eye on the Frenchman, where the doctor determined that he could not continue to fight, and in this way, Darth made the first defense of the title on September 7, 2019. Finally, in his most recent submission on August 21, 2020, he defeated Russian Vadim Nemkov by TKO at minute 3:02 of the second round.
You can watch Ryan Bader's latest fight here:
How Did Lyoto The Dragon Machida Get Here?
On the other side of the cage, we will have 42 year old, Brazilian-Japanese Lyoto Machida who has also been a UFC Light Heavyweight Champion. As the son of Karate-Do master Shotokan style, Yoshizo Machida, he started training Karate-Do when he was three years old and reached his black belt when he was thirteen. He also practiced Sumo and Brazilian Jiu-jitsu. The experienced fighter leaves us with a record of 26 victories, 11 of them by KO, and 10 defeats during his 14 years fighting in the UFC.
The Dragon, in his last three fights, leaves us with a record of one victory, on June 14, 2019 against Chael Sonnen with a TKO at 22 seconds of the second round at The Forum, in New York. He also has two defeats, the first was against Dutch Mousasi, on September 28, 2019, and the last and most recent against Phil Davis, on September 11, 2020. Both defeats came by split decision at the end of the third round respectively.
You can watch Lyoto Machida's latest fight here:
Important Fight Information
Where? Friday, April 9, 2021.
Where? the Mohegan Sun Arena, Uncasville.
What Time? 7:00 p.m. CST.
Betting Line
Predictions
Ryan Bader: 1.28
Lyoto Machida: 3.2
The post Inside Look at Bellator 256: Ryan Darth Bader vs Lyoto The Dragon Machida appeared first on Gambyl.